Traveling With Your Hunting Bow
by Elevation Equipped on October 25, 2019
Traveling to hunt and Protecting your Archery Equipment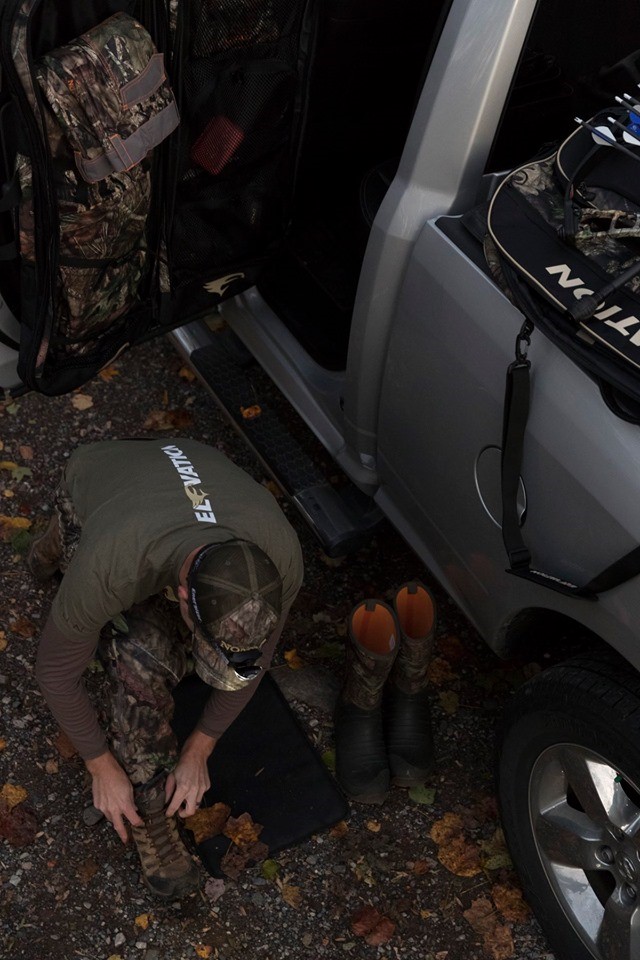 Hunting is an age-old tradition, as old as mankind. As hunters, we are drawn to the outdoors, to the hunt, and to the adventure. It's that adventure that cannot be measured in inches of antler or pounds of meat in the freezer. The adventure of the hunt provides satisfaction for unsuccessful days in the field, for time and energy invested in a chance at wild game, and for investing in equipment and tools for the hunt.
No matter what this season has in store for you, traveling to find your hunting adventure is inevitable. In today's modern world, never have so many amazing hunting opportunities been available. Whether you are in pursuit of big game in the west with an over the counter tag on public lands, hunting whitetails on leased property in the midwest, or even an exotic trip out of the country to fulfill a bucket list, travel to and from the hunt is part of the deal.
Protect Your Hunting Bow to Protect Your Hunt
Hunters invest not only hard-earned money, but hours and hours of practice and tuning to develop an accurate, dependable, and deadly hunting bow. Recent decades have brought enormous advances in hunting bows, archery accessories, arrows, and broadheads. Today'sbows are faster and more accurate than ever before, extending ethical shot distances and hunter confidence.
With so much invested, and so much relying on your bow, it is paramount to your hunt's success that you give your archery setup the care and respect it deserves. Hunting trips big or small should include protection for your archery gear to and from the field. Whether you are jumping into the pickup for a quick morning sit in your favorite stand, driving across the country to pack into remote mountain landscapes, or hopping a plane and making your wildest hunting dreams come true, a quality and protective bow case is an essential part of your archery equipment.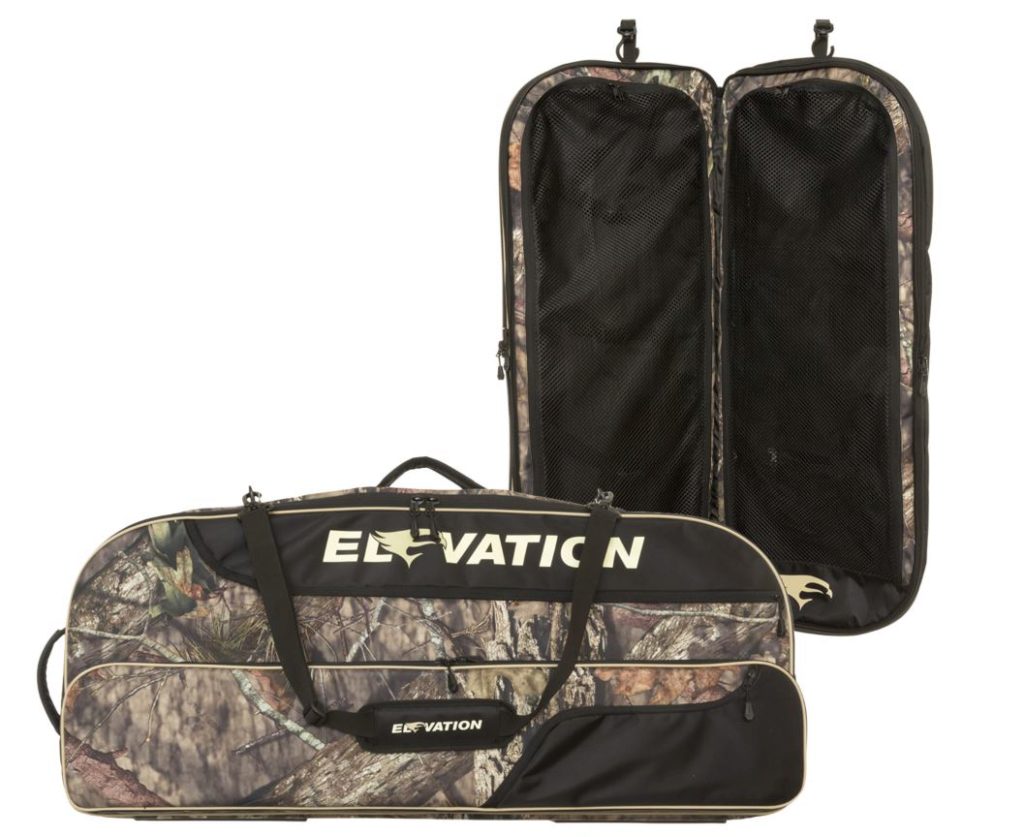 The Case for a Bow Case
The most economical, and practical way to protect your bow during travel is a quality bow case. Transport to and from a hunt, to the bow shop, or to the range is one of the most vulnerable times for your hunting bow, and its accessories. Compound bows are complicated machines utilizing high tension strings, mechanical advantage cams, fiber optic sights, drop away arrow rests; you get the picture.
With so much riding on your bows dependability and accuracy, there is no advantage to tossing your bow in the back seat or packing it loose among the rest of your equipment and chancing your hunt.
 The Simple Case Option
For quick trips to a deer stand on the edge of town, or maybe to the deer lease just an hour or two away, a simple no-frills case may be the best bet. Short trips to and from the field still pose a threat to your equipment, but simply zipping your bow into a protective bow case can go along way into ensuring your bow's safety and integrity.
Look for a case built from quality materials, utilizing robust fabrics, quality zippers, and comfortable handles. Padded accessory pockets can come in handy too, just make sure they are easily accessed, and practically designed. A case with a designated, full-size arrow pocket can really help with organization as well as protecting your arrows.
Elevation Equipped's Elite Edition case is a marvelous example of a simple case with big options, and offering plenty of protection for your hunting bow. The Elite Edition 38" bow case will accommodate most vertical bows with secure tie-downs. This case incorporates accessory pockets for items like your release, string wax, headlamp, range finder, you name it. This well thought out case also provides a designated arrow pocket to keep your quiver safe and organized. This case is built with both a padded carry handle, and rigged for a padded over the shoulder strap; making it easy to haul.
Hunt Camp Travel Bow Case
Adventure and destination hunting go hand and hand. When your hunting adventures take you to camp for the duration of the pursuit, make sure you've got the right case for your trip and your stay in camp.
Destination hunting brings a whole other level of complexity to the trip and makes it all the more rewarding. It doesn't matter if you are packing for a self-guided trip on public lands, or a guided hunt on a private ranch, loading the gear you will need for a multi-day destination hunt into your pickup, car, or SUV takes a level of strategy. Next, there is the concern of keeping your bow and equipment safe from the elements at camp when you aren't in the field.
By choosing a multifunctional pack for your destination hunt, you have versatility in packing, transport, and storage at camp. An integrated packing system incorporated in your bow case really shines when it comes to packing for an extended destination hunt, and vehicle travel.
The Suspense Bow Case by Elevation Equipped is much more than your traditional bow case. The Suspense Case incorporates a revolutionary design, integrating secure storage and transport for both your bow and your hunting wardrobe.
Elevation Equipped's design experts truly brought the hunt into the engineering of this innovative case. The all-in-one design includes a detachable garment section allowing you to keep not only your bow and its accessories, but your hunting clothing as well safe, secure, and all in one place. The practical garment bag is designed to hang from a truck door, tree limb, backcountry fence, or hotel closet without issue.
Airline Travel Hunting Bow Case
Whether it's a once in a lifetime Alaskan adventure, maybe an exotic African Safari, or any other number of amazing hunting adventures that require you to catch a flight; your choice in a bow case is critical. Big trips take big planning, plenty of strategy, and quality equipment.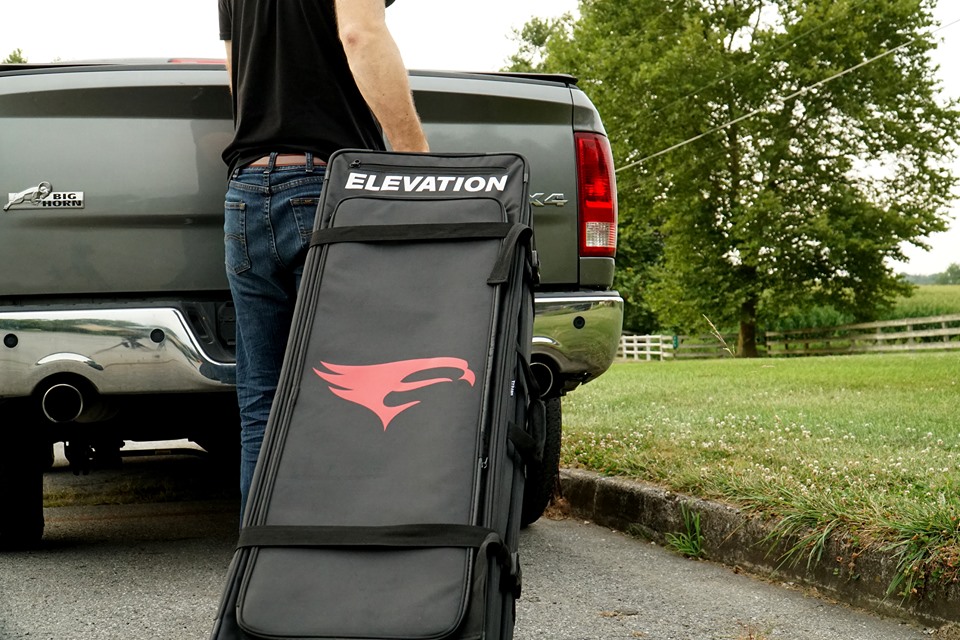 When considering air travel and distant destinations, look for a travel case that will fit your bow, provide plenty of room for accessories & hunting clothes, and offer protection from the elements during travel. Features like ergonomic handles, ease of carry, and quality robust materials are a must.
Putting on air miles with the Jetstream travel case by Elevation Equipped offers protection, organization, and ease of handling. The Jetstream case is built with a sturdy exterior shell, incorporating skid plates, and locking zippers. There are plenty of accessory pockets, and a full wardrobe section including a breathable laundry section built into the case. Finally, the Jetstream has multiple carry handles offering various carry options, and smooth-rolling wheels to make toting it along a breeze.
Choose the Right Bow Case for Your Hunting Season
Modern hunters have a vast array of hunt options, and equipment. From family hunts, to solo trips, guided excursions, to DIY; you can make your own adventure. One thing is for certain,however, it's critical that your hunting bow and its accessories make it to the hunt in perfect shape and ready to perform. Using the right bow case for your hunts this season is a critical part of ensuring your success in the field. Good luck out there!
Posted in Blog