Take Care of Your Bow and Equipment During Archery Season
by Elevation Equipped on September 23, 2019
Archery Equipment Care in Season
Fall is finally here, and it's been a long and hot summer, but for bow hunters things will be heating up as the temperatures start cooling down. Big game seasons are opening up all around the country. Whether you are in pursuit of a bugling elk, whitetail in velvet, or an archery antelope, the first weeks of fall are for you. Beyond September, the best thing about early season bow hunting is that it's followed up by more hunting! With so much excitement and anticipation for the hunting season to come, it's easy to get caught up in the hunt, and neglect archery equipment care that may be needed. As a bow hunter, you put together the ideal archery setup for you, your hunt, and your hunting style. Quality equipment that is accurate, rugged, and dependable shouldn't be taken for granted; especially when your trophy depends on it. Taking the time to maintain and care for your bow and accessories throughout the season is critical when the opportunity to fill your tag presents itself.
Inspect Your Bow Every Time You Shoot
It has been said that practice makes perfect, and that is the case for archers. Practice sessions at the range, or in the backyard, are critical to accuracy and self-confidence. Taking the time to shoot your bow even just one or two arrows a session, on a regular basis, during the pre-season and hunting season is imperative. Take the time to incorporate a once over inspection of your bow and its accessories each time you shoot, it is sure to be time well invested.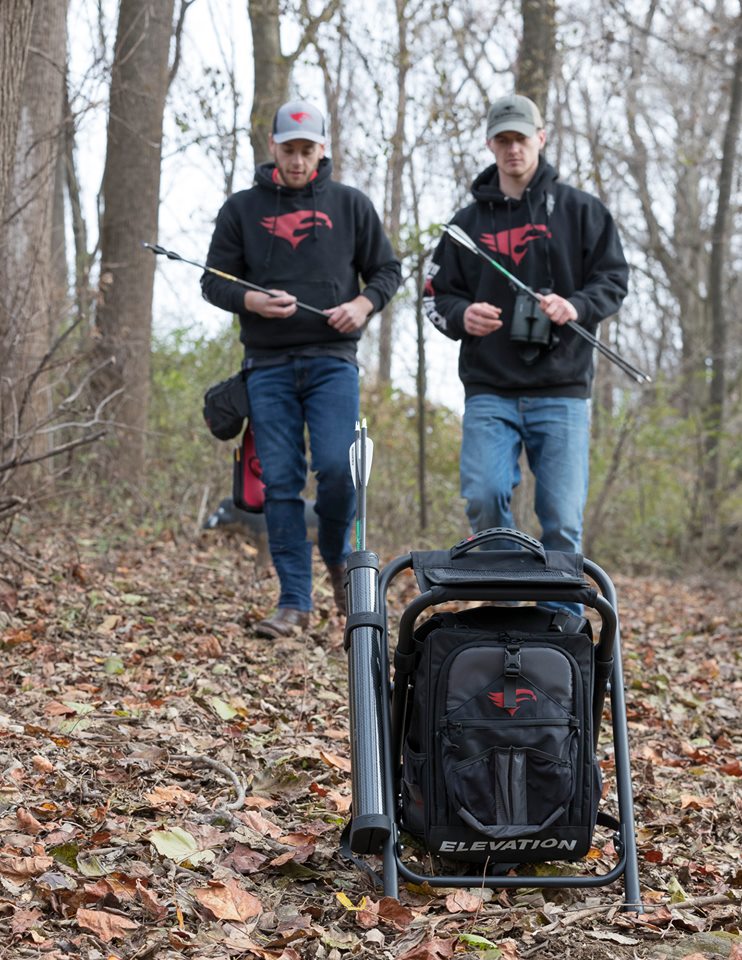 Pay attention to details and make a mental checklist of critical components each time you shoot your bow. Investing a few minutes of time during practice sessions to inspect your equipment can mean the difference between a successful hunt and archery equipment failure.
Archery Equipment Care Inspection Checklist
 Inspect Bow Riser to Limb Connections
The fasteners holding the bow limbs to the riser experience incredible force every time the bow is drawn and fired. Check the bolts every time you shoot and inspect your bow for any sort of wiggle, or any signs of loosening. One telltale sign includes marks in the limb's finish around the bolts.
Also check the limb bolts to insure there is no wiggle in the connection of the limbs to the riser. The bow limbs must be fastened firmly to the bow riser and fixed solidly in place. If your bow begins to develop any sort of wiggle or play in the riser to limb connection, take it to your nearest bow tech for further inspection.
Inspect the Accessories on Your Bow
The bow riser not only attaches to the bow's limbs, but most shooting accessories attach to the bow riser as well. Accessories such as the arrow rest, bow sight, stabilizer, cable guard, and quiver attachments all fasten, bolt, clip, or somehow attach to your bow's riser.
Check accessories for wear, some accessories such as arrow rests often have parts that must be replaced after a certain amount of wear. Confirm that your bow's accessories are fastened tightly, much like the limbs fastener, accessories must also be firmly attached.
Loose accessories can contribute to a loss in accuracy as well as a concern for safety. A bow sight that is not firmly secured to your riser will no doubt plague your accuracy, and at least cause you frustration. A wobbly or loose arrow rest can not only cause issues with accuracy but create an unsafe shooting condition. The arrow rest and bow string are the only components that act directly on the arrow. A loose arrow rest that moves from shot to shot will make your arrow's flight unpredictable and unsafe.
Check Your Bow String Regularly
Of all the parts of your hunting bow, the bow string requires the greatest amount of maintenance. Modern bow strings are made from highly durable polyethylene textiles, but they are still prone to stress and fiber fatigue.
Look carefully for frayed threads, or areas where the string seems thin or fat that may indicate an issue. Don't forget to inspect the string on the bow cams and at the D-loop attachment as well.
Waxing your bow's string is the best way to maintain its integrity. An even coat of quality bow string wax every few shooting sessions, or hunts will protect your bow string and improve its durability.
Protect Your Bow with a Quality Case
Quality archery equipment is a big investment, not only in your hard-earned money, but in your valuable time as well. Putting together a bow, sight, arrows, quiver, stabilizer, broadheads, and whatever other gear that is in your kit is a process. Making all that gear work together, in tune, to accurately place a lethal arrow on target when it counts takes a considerable investment.
One of the easiest, and most practical steps you can take towards archery equipment care in hunting season is to protect your investment with a quality bow case. Whether you choose a hard or soft case, the protection they provide from moisture, dust, and damaging UV rays is critical. Not only will a protective bow case protect your bow from environmental elements but will also secure it during transport. There are many positive aspects to putting a protective bow case to work this season, here are some details to consider:
Considerations When Choosing a Bow Case
Protection from the elements – A quality bow case will help protect your bow and other archery accessories from environmental elements like moisture, dust, and harmful UV rays.
Keeping your archery gear organized – Choose a case with plenty of places to store all your archery accessories and gear. Items like broadheads, arrows, detachable quiver, release, spare batteries, or a head lamp are all critical to your hunt. By utilizing a case with a place for everything, ensures it to be in its place when you need it.
Safeguard your bow during transport – It's easy to just toss your bow in the back seat, or maybe even let it ride in the back of the pickup, but one little mishap during travel can ruin your season. Whether you are hunting locally or traveling many miles by road or air, protecting your hunting bow and accessories when you are traveling is paramount.
Hunting Bow Case Options

The Suspense Bow Case by Elevation Equipped is a revolutionary soft bow case that draws its inspiration from the hunt. An all-in-one solution from the truck to the field, this awesome case is highly adaptable with a detachable garment section and plenty of secure pockets for all your hunting accessories.
Another, more traditional option from the guys at Elevation Equipped is their Elite Edition 38" Bow Case. Don't let the simplicity of this case fool you, it is built to be both rugged and versatile. The Elite Edition bow case is built with amenities like bow tie-downs, oversized accessory pockets, and a full-size arrow pocket to keep your gear protected and organized.
For the destination hunter making their hunting dreams come true across the country or even the globe, Elevation Equipped designed the Jetstream Travel Case. Built around a sturdy exterior shell with strategic skid plates, and rolling wheels, this case is perfect for the hunters traveling with bows. Capable of housing most bows, it also has plenty of pockets for all types of accessories, and even your hunting wardrobe!
Enjoy Your Time in the Field this Season
Practicing these archery equipment care steps throuhgout the season and protecting your bow hunting gear with a quality case can make a monumental difference when it comes to the success of your hunt. This season make the care of your bow hunting equipment a priority and enjoy your time in the field.
Posted in Blog