The Best Target Archery Bow Cases and Why You Need Them
by Elevation Equipped on July 17, 2019
Equip Yourself with Quality Target Archery Bow Cases
Whether you regularly shoot in bow tournaments across the country or just like to get out and try some new archery shooting ranges once in a while, one thing's for sure: you will need a bow case to protect your investment. As they get better at shooting, many people eventually up their game by buying better bows. So why don't more people buy the best bow cases as well? Are you willing to risk breaking something on your highly tuned bow because you didn't buy one of the best target archery bow cases? Here's some more information about our archery bow cases, how they protect your bow so well, and some other handy features you'll like.
Benefits of Our Target Archery Bow Cases
Before you invest in a high-quality item, no matter what it is, you probably do a little research beforehand. It's natural to want to learn about it before you hand over your hard-earned money. Here are some of the benefits to our top-of-the-line target archery bow cases. You probably haven't realized what you've been missing with other bow cases.
Multiple Models – our target archery bow cases come in a few different models and for different purposes. From a more traditional curved shape to a rectangular shape, or a single bow case versus a double bow case. We even have airline approved bow cases if your travels are going to take you via plane.
Ample Storage – because of the multiple models, we believe we have the best compound bow case for one primary reason. Our cases have lots of storage for all the bow hunting or shooting gear you'll inevitably bring with. Arrows, stabilizers, releases, tools, quivers, target faces, and even clothing can fit in some of our cases.
Accessory Pockets – related to the storage, our cases have many accessory pockets for you to organize your gear any way you want to.
Secure – we also protect your bow well with lots of padding, tie-down locations, fleece linings, skid plates, and heavy-duty/lockable zippers.
Portability – depending on the model you choose, your elevation bow case will have a shoulder strap or smooth-operating wheels.
Bow Case Models
As you can see, we really do have the best soft bow case or heavy-duty bow case for these reasons. If you'd like more details, here are some of the models we offer.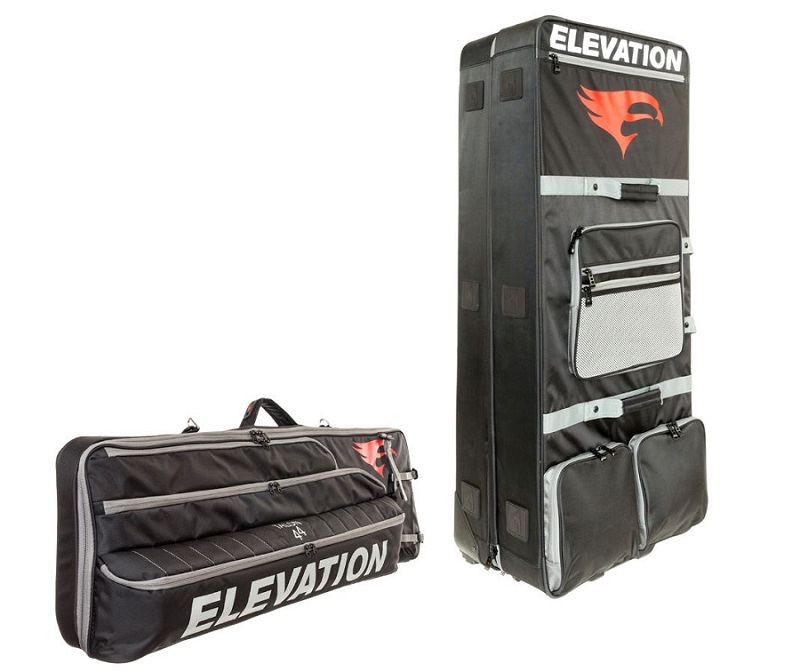 These target archery bow cases have a lot to offer the average bowhunter or highly dedicated tournament shooter. If one of those describes you, maybe it's time to consider an upgrade from the same old case you've used for years.

Posted in Blog