Q & A With ASA Tournament Winner Garrett Ayersman
by Elevation Equipped on June 26, 2019
2018 ASA Classic Pro/Am: Tournament Winner Garrett Ayersman has been shooting competitively for over a decade. When he isn't on the road for a shoot or bow hunting, Garrett works out of his family-owned, full-service archery shop called the Sportsman's Refuge. "It was always my dad's dream to own an archery shop. When I was 5 years old, my family moved to Cheat Lake and started Sportsman's Refuge. I've had so many amazing opportunities because of it and the store has opened so many doors for me and helped me develop as both a shooter and a hunter. It is because of this bow shop that I made the decision to compete. My dad introduced me to the world of competitive archery when I was 11 years old. He took me to a big 3D shoot and from that moment on, I was hooked. I gave up all of the sports and activities I had been participating in and I put my entire life into archery. It's a lifelong passion and I'm blessed to be able to share it with my family. There is nothing like getting to the shop early and shooting my bow before helping my mom and dad open up the shop. I have a strict training schedule when I'm in the competition circuit, but nothing clears my mind like sending some arrows down range. It's the perfect start to my day."
What product feature do you appreciate most about elevation equipped?
The bow travel cases aren't super heavy and they fit all of my equipment and then some. I can actually fit more in a case than I need.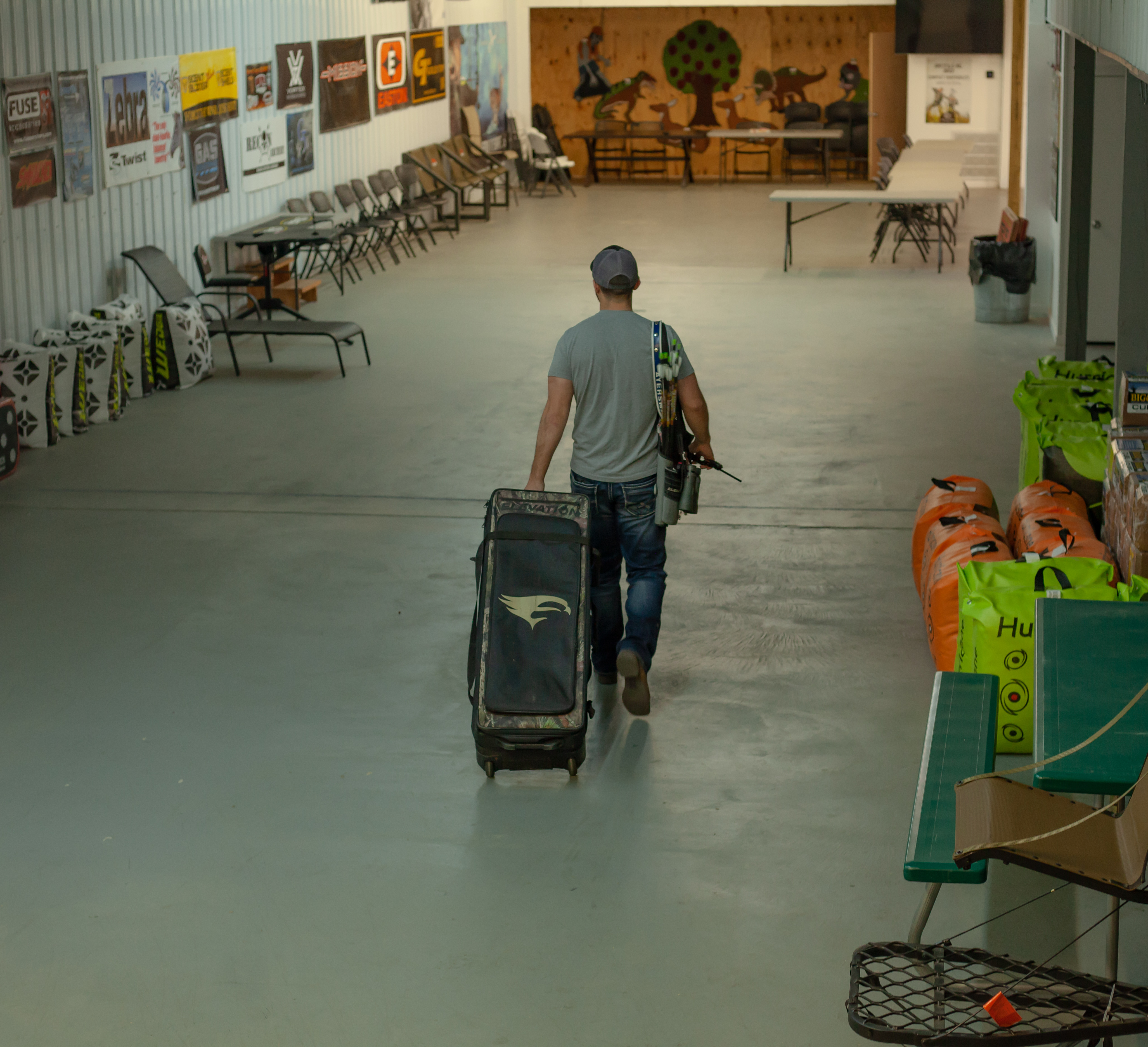 What about air travel?
They're great, my bow doesn't get bothered in them and I haven't had anything get damaged in them. I've flown probably 20 or 30 times with them so far and it still looks brand new. The Elevation case can hold my entire bow setup and all of my clothes for a 5-day trip. They really can't be beaten.

Being that you're in the heart of competition season, what is your in-season practice regimen consist of?
Ultimately it depends upon how I'm feeling, if my shots and body are feeling good, I tend not to over practice. I believe there's such a thing as too much practice.  Coming off of a 2 week trip between Paris, TX, and Redding, CA,  I came home for 3 days and turkey hunted every day. This doesn't mean I neglect my equipment, I'm still checking my bow and making sure everything is where it should be. Also, I get to spend some time with my Dad in the shop and maybe fit in a little bowfishing.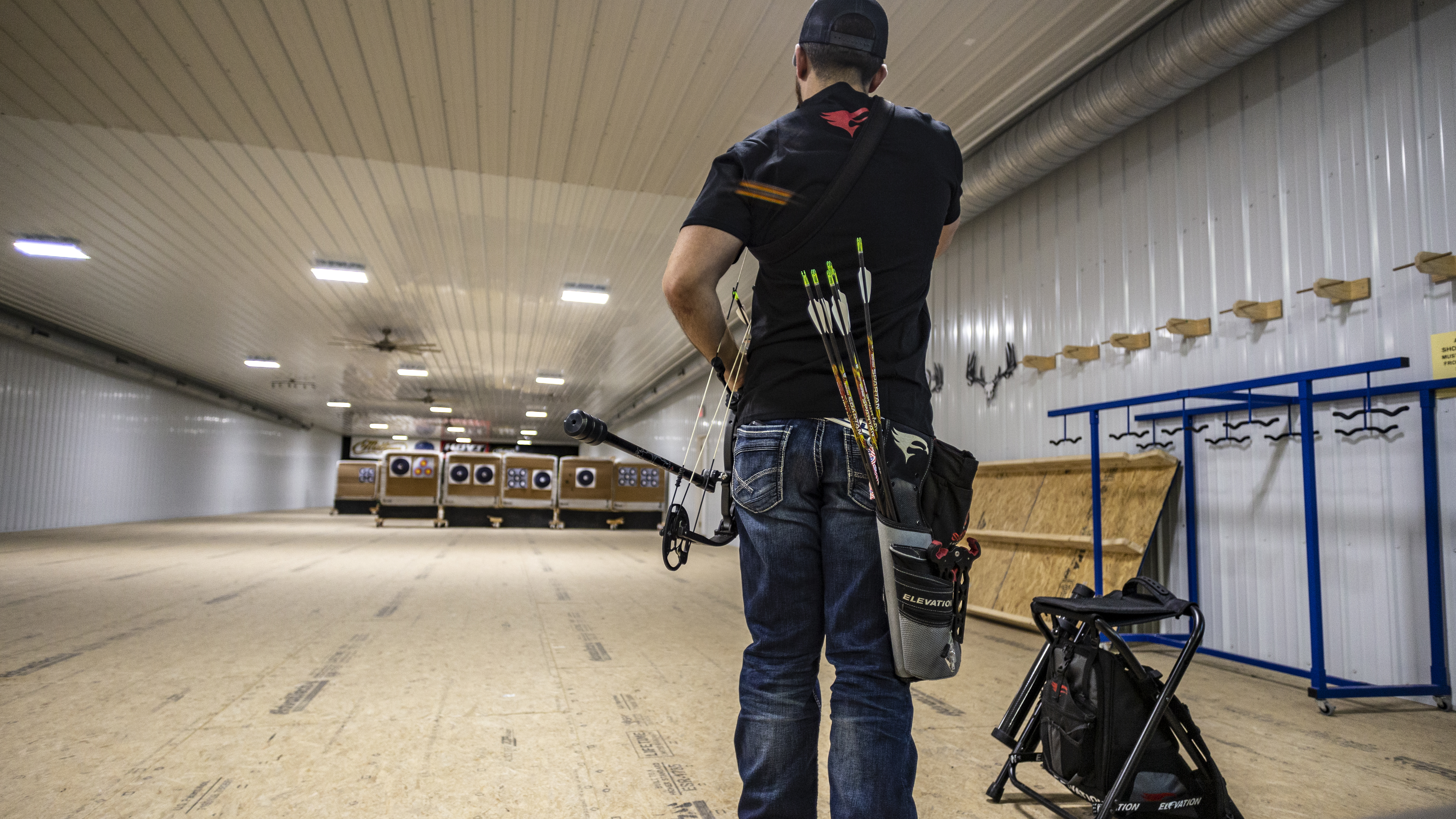 What's it like shooting for a company like Elevation?
They really want to see the archer succeed. You see Elevation at all of the events, it's 90% of what you see out there. They offer so many options, when it comes to different color quivers, belts for the quivers, release pouches, chairs, cases, it's all so well built. And it's not overpriced by any means.
205 Likes, 5 Comments – Garrett Ayersman (@ayersman93) on Instagram: "The weekend in London was definitely an eventful one! I had a pretty slow first day only coming off…"
Garrett is coming off of a recent 4th place finish in the ASA Known Pro Division at the Mathews KY Pro/AM in London, Kentucky. We would like to wish all of our shooters professional and amateur alike, the best of luck in their upcoming events!

Posted in Blog, Uncategorized