Is a Lumbar Hunting Pack Right for You this Season?
by Elevation Equipped on November 4, 2019
Put a Hunting Fanny Pack to Work this Season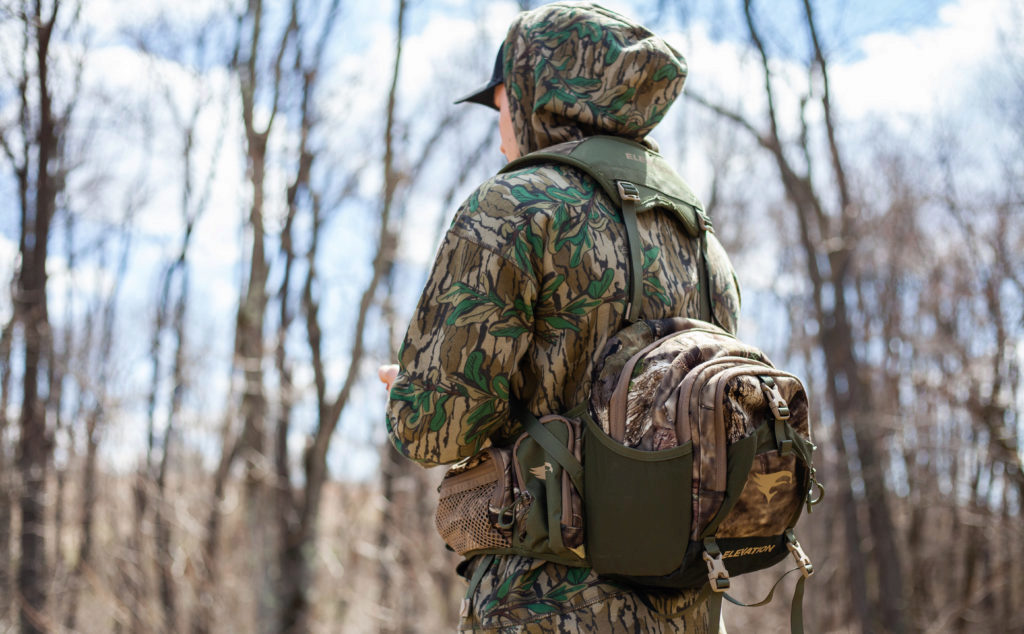 Woods and wild places offer hunters amazing adventures season after season, providing connection to the outdoors, passion for the hunt, and food for the table. Time in the outdoors invested in your choice of hunting pursuits is valuable and cherished. It's important to implement the right mechanisms to make your hunt the best it can be this season. Hunters are continually searching themselves, always looking for better ways and better tools to enjoy the hunt, to be more efficient, and in the end, to increase the odds of success in the field. 
The development of a system, or a kit seems to be never ending for most hunters. From clothing and footwear to weaponry and cutlery, the drive to find the best fit for your hunt and your hunting style is continually in flux. There are many considerations to be made and countless decisions when it comes to outfitting your hunting equipment.  
Critical to your hunting kit this season is conveyance. Whether you are adventuring far off into the backcountry on an extended hunt with a heavy pack, trekking in and out for the day pursuing whitetails from a treestand, or simply walking a wooded creek hunting squirrels and cottontails; packing the items you need for the hunt is a significant consideration. 
There are many pack types and pack systems available to hunters today, from external frame packs to internal frame packs, and even frameless packs. There are packs that expand, packs designed to carry large bulky loads, packs with built in hydration systems, and packs designed for just the day. One pack system that can offer many advantages, and is worth a look this season is a lumbar style pack, or a hunting fanny pack. 
Lumbar

 

Hunting Pack

 Styles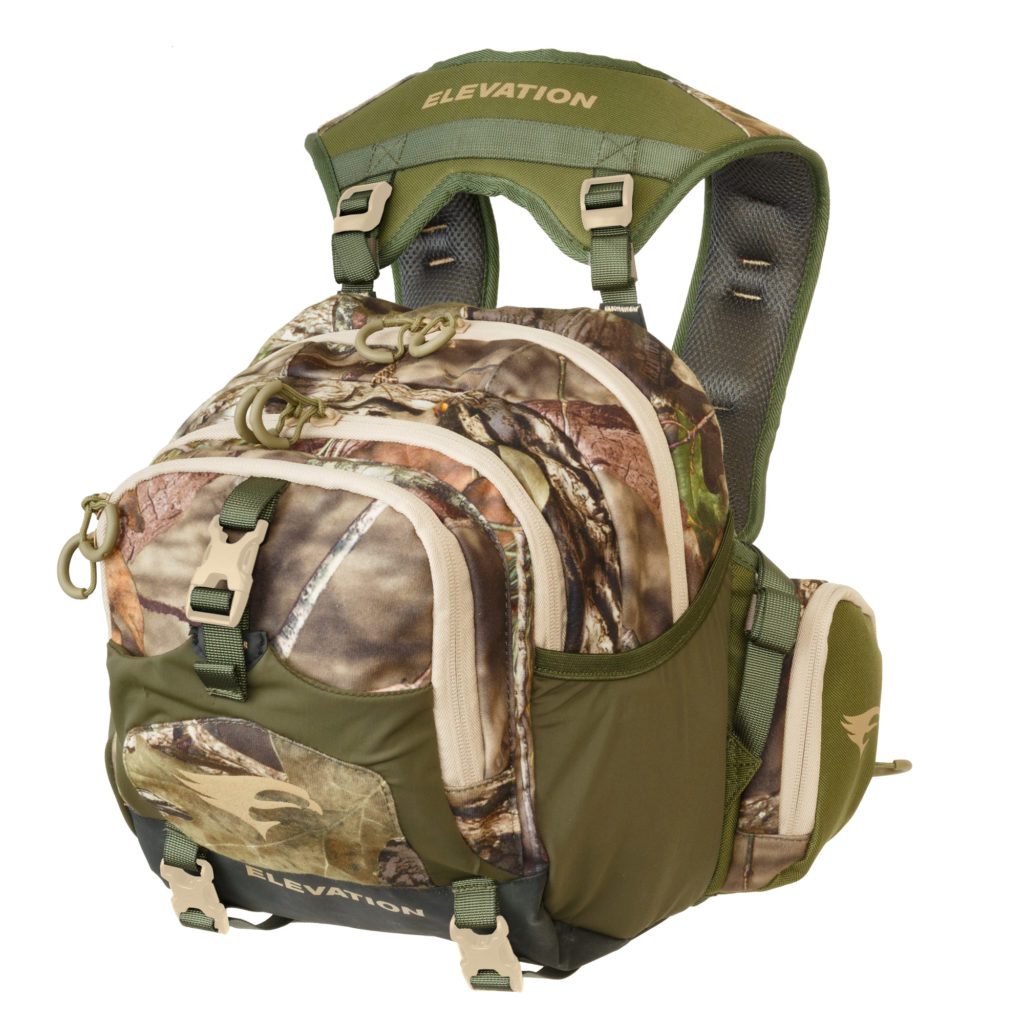 What Does Lumbar Pack Mean?
By definition, lumbar is an adjective that pertains to the abdominal segment of the torso. Anatomically, the lumbar is between the diaphragm and the sacrum, a region sometimes referred to as the lower back or lower spine. 
Lumbar packs, sometimes referred to as a hunting fanny pack, by definition are packs designed to allow you to carry a load at your lumbar. Loads carried with a lumbar style pack are fastened just above the waistline, many times with the addition of shoulder straps or a shoulder harness.
Using Your Center of Gravity
The lumbar is dynamically a superior area of the anatomy when it comes to carrying a load. Interestingly, the lumbar section of the body is also the hypothetical center of gravity, the point around which the force of gravity appears to act. Adding weight, or a load, especially close to your back or around your waist at the lumbar is much easier to balance than the same load being carried higher on your back, or between your shoulders.
Advantages of a Lumbar Pack
While not as large as a traditional style hunting pack, and not as capable of hauling full heavy loads; a lumbar pack has many advantages in the right applications. 
Lumbar Packs are Lightweight

 – The smaller form factor o

f lumbar packs makes them, by design,

 lighter weight than traditional packs. When your hunting day calls for traveling fast, covering country, and avoiding fatigue; a lumbar pack is just the ticket.

 
Lumbar Packs are Comfortable and 

Cool

 – Securing your lo

ad firmly over your hips at your natural center of gravity is the most comfortable method of carrying any form of cargo. Lumbar packs create less shoulder fatigue and take less effort for you to balance naturally as you travel in the field over uneven grou

nd.

 
The open back design of a lumbar style pack offers critical ventilation when you are in the field. Putting in the work to be successful in the field is real life sweat equity, that doesn't mean you need to be soaked in perspiration. Traditional packs cover your back, limiting ventilation and creating thermal insulation that will make you hot, sweaty, and stinky. Lumbar packs avoid this dynamic, covering much less of your body, helping to keep you cooler in the field.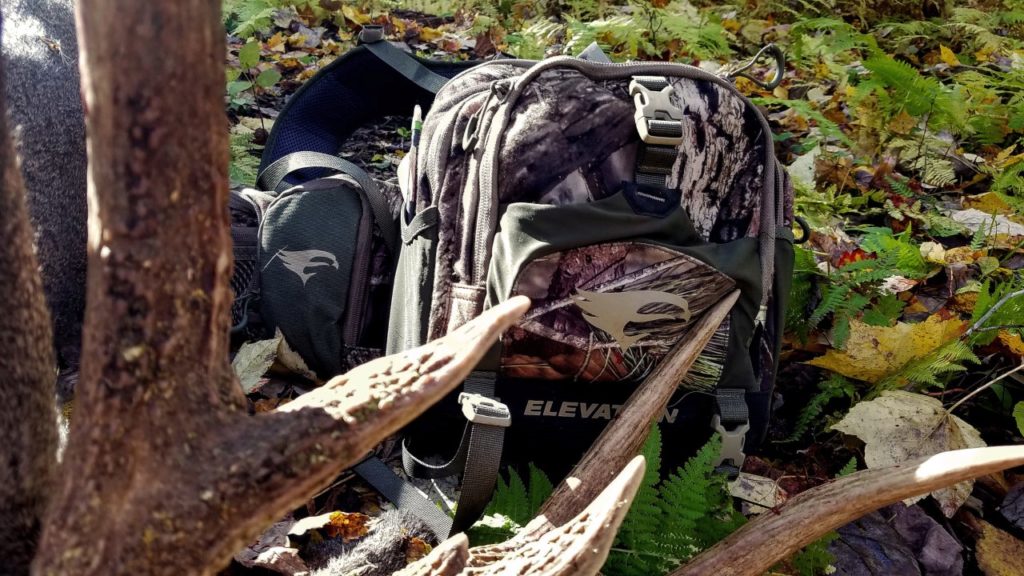 Elevation Equipped Forester Lumbar 650
Elevation Equipped has developed a durable, comfortable, and adaptable lumbar pack for your hunting and scouting trips this season. The Forester pack provides 650 cubic inches of storage divided among three feature-rich organizational pockets.  
Capacity

 – There is plenty of room for all the essentials for most daytrip hunts in this pack. Pockets designed to accommodate items like: binoculars, range finder, hunting knife, gloves &

 stocking cap, ammunition, bow release, water bottle, a couple snacks, and even packable rainwear will organize your hunting kit without weighing you down. External compression straps offer easy access to attach additional layers like a jacket or sweater f

or the blind or the stand.

 
Fit & Adjustment

 – By utilizing a wide, padded waist belt in conjunction with a multi-point, adjustable, and padded shoulder harness the Forester 650 provides comfort, and fatigue relief in the field. The shoulder harness includ

es an adjustable sternum strap to allow for horizontal adjustment in addition to the vertical adjustment capability. 

 
Ergonomics

 – Elevation had the hunter in mind when they created the Forester 650 pack. Features like extra-large

 zipper pulls for gloved hands, heavy duty buckles that are easy to find and operate, and air mesh backing where the pack and belt sit against your lumbar

, are all designed for the hunt by hunters. 

 
Hunting seasons, and days in the field always seem to be too short and too few. Preparation, using the right equipment, and planning are critical components to making the most of your season. This season, when you're putting together a list of items for your pack, consider the pack itself, maybe a lumbar pack is the right fit for your hunts.
Posted in Blog