A Whitetail Day Pack for Any Style of Hunting
by Elevation Equipped on August 19, 2019
How to Choose a Whitetail Day Pack
There seem to be a few types of people when it comes to deer hunting gear. The first walkout to their tree stands carrying only what they can fit in their pockets and generally opting for very little equipment. Another type uses a hunting backpack to bring enough stuff to cover several different circumstances (the "you never know when you might need it" type). Most deer hunters probably fall somewhere in between these two extremes though. But no matter where you fall on this spectrum, picking a quality whitetail day pack can actually be a great idea.
To clear up any confusion right off the bat, getting a backpack doesn't mean you have to pretend like you're setting out for an Appalachian Trail thru-hike. Unless you intend to tackle a multi-day wilderness hunt where you will be hauling meat to camp on your back, a small hunting day pack will be plenty big enough for most people. There are many different styles and sizes you can get that suit any style of deer hunting, from backwoods all-day sits to short hunts behind the house. Here are some tips for choosing a hunting pack, as well as some actual options to consider.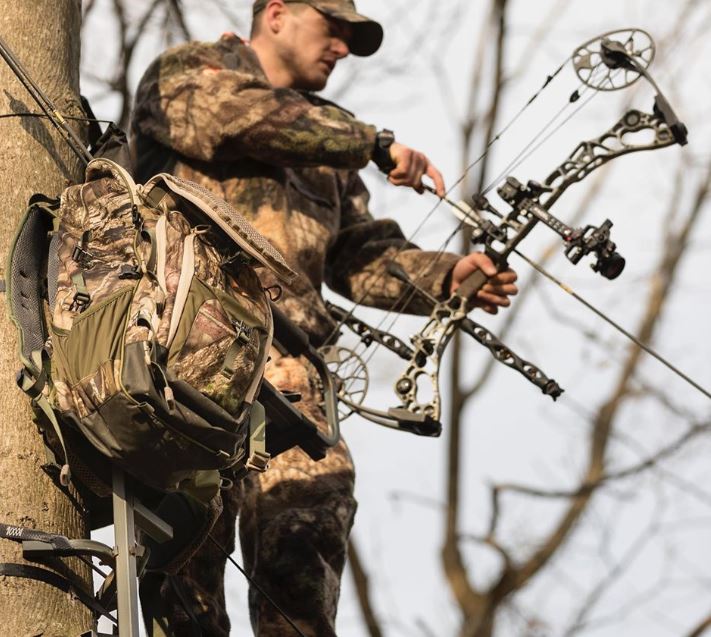 Choosing a Pack
Similar to picking a turkey hunting pack, there are a few things you should think about when choosing a whitetail day pack. Before you really start looking at backpacks, ask yourself the following questions.
• What is your primary hunting style? Do you typically just bow hunt on your property where you are never more than a half-mile from extra supplies, etc.? Or do you prefer to hunt in more remote settings where you have to drive a significant distance to get to your hunting location and then face a couple of mile walk to your tree stand? Obviously, a larger deer hunting pack would make more sense for remote hunting areas because you don't want to have to repeat the trip to go back for something you couldn't carry. But small hunting packs are great for short hunts close to home – if you need something, you can simply walk back to the house to get it.
• What equipment do you typically use? When it comes to what to pack for deer hunting, there's a lot of debate among people. Some hunters are naturally gear minimalists, preferring simply to rely on the ambush in a good spot to kill a deer. Other hunters pull out all the gear stops, using grunt tubes, can calls, rattling antlers, or sprays and gels, not to mention needing a knife (and a backup), extra rope, snacks, field wipes, etc. Your hunting gear preferences will tell you a lot about what size and style hunting pack to get.
• Do you prefer active or passive hunting? When you're after white-tailed deer, do you typically head to a tree stand or blind to play the waiting game, or do you bring the game to the animals by stalking? Where you hunt in the country can play into that – many western hunts may require stalking, while most hunters east of the Mississippi River tend to use tree stands. For active hunting, lightweight deer hunting packs with quick and easy access to pockets and hydration bladders can make a world of a difference. When you hunt from a tree stand, however, you don't usually need quick access to your gear (especially if you're walking out before dawn and leaving after dark). So having hunting backpack accessories (such as a bow or gun sling attachment) is a nice feature to have.
Hunting Backpacks to Choose From
After answering the questions above, you should be ready to choose your whitetail day pack. Luckily, we have several options that can satisfy any kind of short duration deer hunt. All of the design options below are available in Black/Olive/Mossy Oak® Break-Up Country, which is a good pattern for hunting camouflage.
Forester Lumbar 650
This camouflage backpack is the smallest option we have for the gear minimalists out there. It is very lightweight with an internal capacity of 650 cubic inches. Its small design and open back make it great for quick scouting trips or when checking trail cameras, but it would also be a nice addition for those who hunt close to home. You could easily carry water, snacks, a knife, and a couple of other items you deem necessary for a short hunt. Yet, it's small enough to not get in the way. Other features include:
• Three shove-it pockets with large zipper loops to make storage simple
• Bedroll/garment cinch straps for additional gear storage if needed
• All-weather construction to stand up to the elements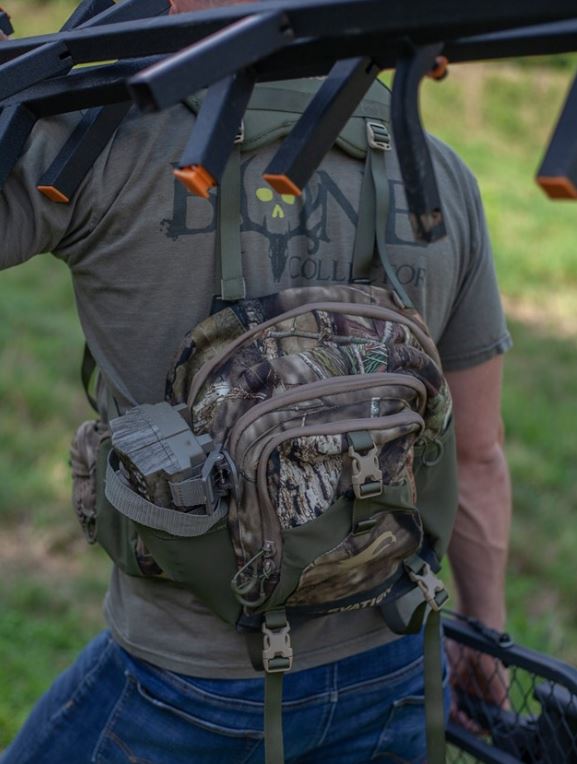 Lowlands 750
This whitetail day pack is a step up from the lumbar pack, featuring 750 cubic inches of storage. It is still lightweight enough to use on scouting trips or hunts but offers a bit more room to carry additional or bulkier items. Other features include:
• Two large compartments for storing main items (e.g., jacket, safety system vest, etc.)
• Hydration bladder compatible
• Side accessory pockets and compression straps for additional items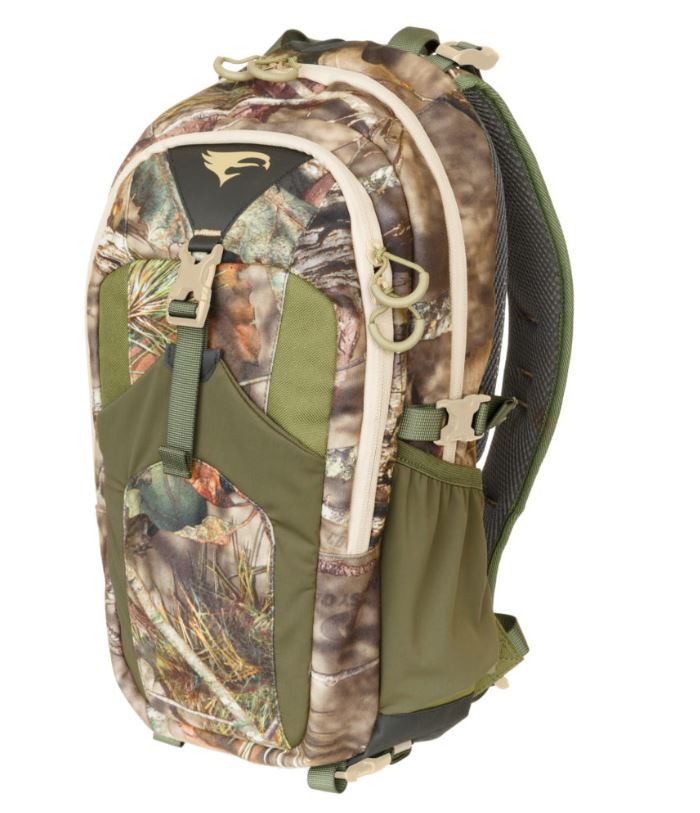 Canopy Tri-Zip 1200
The Canopy Tri-Zip pack offers 1200 cubic inches for lots of extra storage, and the tri-zip design allows you to have complete access inside the pack (instead of having to rummage through the bottom to find something). The perimeter fold-out wings offer even more accessory storage for those who hang their pack up next to them and use different grunt tubes or rattling antlers. Other features include:
• Adjustable yoke system and shoulder straps to truly fit all body types and loads
• Removable drop pocket for the gun or bow (cam cradle) haul system
• Hydration compatible and has bedroll/garment cinch straps on exterior
• All-weather construction and weatherproof storm flap protects zipper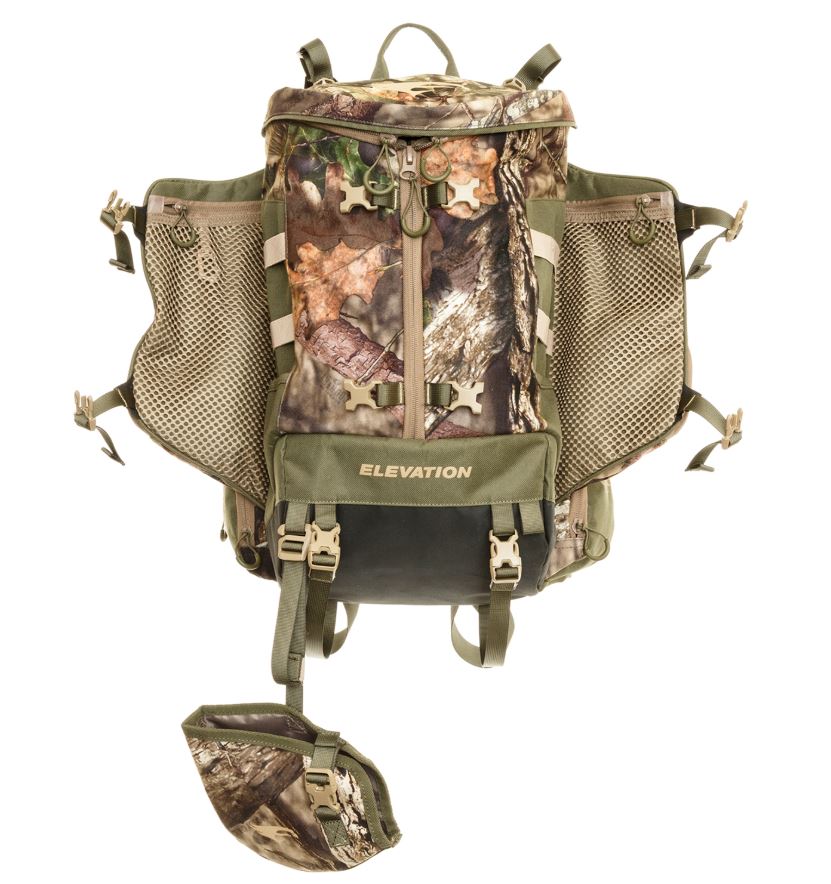 Emergent 1800
Last, the Emergent is our largest whitetail day pack, which offers 1800 cubic inches of storage. It's large enough to haul everything (including extra sandwiches and a coffee thermos) with you to the tree stand and stay all day. When you arrive in your tree stand or blind, simply hang it up and open it up for access to all your accessory gear items (inside and out). Other features include:
• Adjustable yoke system and shoulder straps to truly fit all body types and loads
• Removable drop pocket for the gun or bow (cam cradle) haul system
• Hydration compatible and has accessory side straps for bow hangers, etc.
• All-weather construction and multiple compression straps to cinch your load down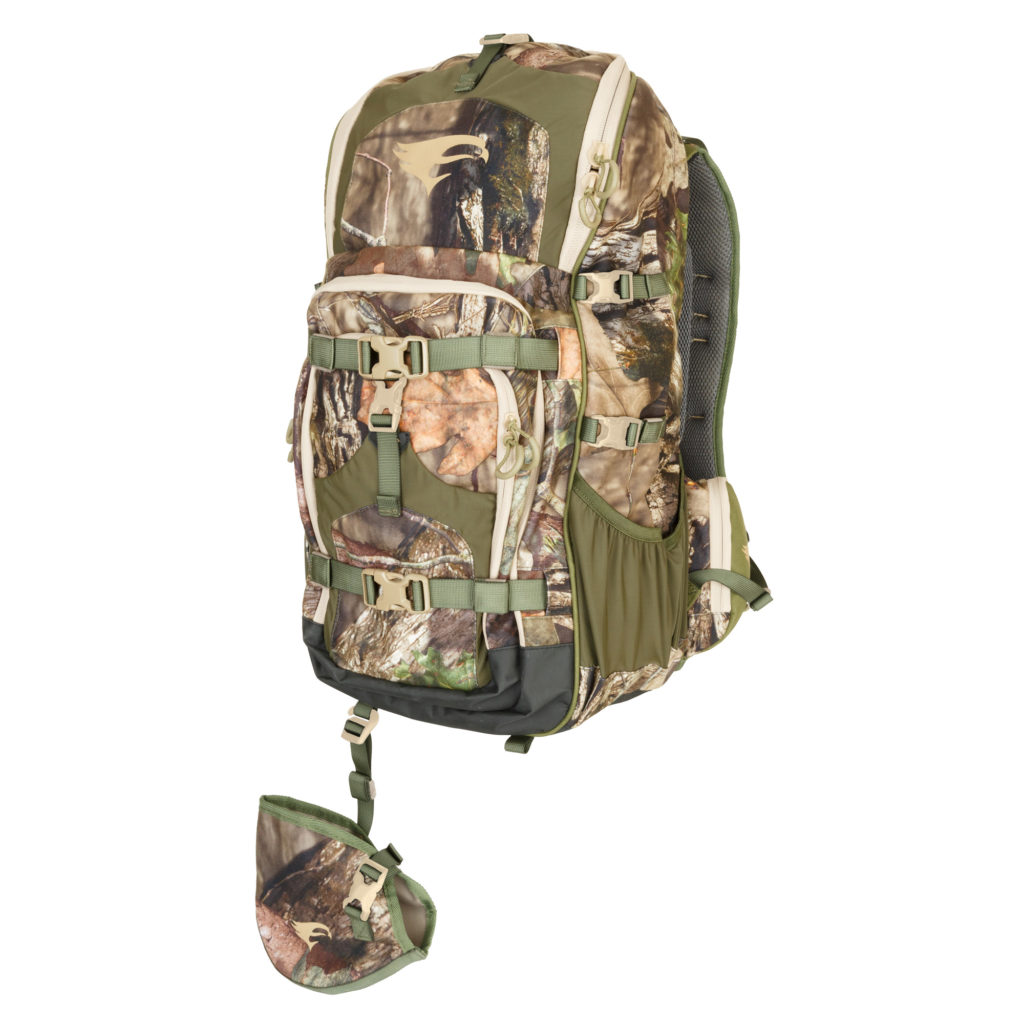 These whitetail day packs offer a wide range of options for a whitetail deer hunter. No matter what your specific style or preference is, one of these should work for you.
Posted in Blog