What You Need for Indoor Target Archery Gear
by Elevation Equipped on December 11, 2019

Indoor Target Archery Gear List
Maybe your deer hunting season ends soon and you're hoping to keep your archery shooting skills sharp. Or you're just looking for another indoor activity to keep you sane over the winter. Either way, indoor target archery can be a great hobby that can quickly spiral into an obsession. But if you're somewhat new to shooting at an indoor archery range, you might need to add a few more things to your archery equipment list. The indoor target archery gear list below contains some good suggestions to start with. It's a good idea to start with a few basics and add more gear as you get more involved.
Importance of Regular Practice
First, it's essential to recognize that if you want to remain good at something, it helps to regularly practice, right? If you suddenly stop shooting your bow after hunting season or target archery competitions over the summer, it will take a while the following spring or summer to get your archery form back where it needs to be. The best way to avoid that is to keep up some kind of practice schedule in your offseason. Taking a little more rest between shooting sessions is fine because it allows your body to recuperate, but try to practice at least every 2 weeks or so to stay dialed in.
Indoor ranges are also helpful because they allow you to ignore the weather. If you live in the northern half of the country, getting outdoors to practice your bow in the winter isn't really feasible due to the cold and snow. Sure, it is technically possible. But most people aren't very motivated to do it, which means you won't stick with it. Whereas an indoor range is warm, snow-free, and can allow you to practice with others. Having a little friendly competition and pressure to make a good shot can actually help you prepare mentally for the following season and it's just way more enjoyable.
Indoor Target Archery Gear List
Regular practice is helpful – we've established that point. Now let's move onto the indoor target archery gear. What exactly do you need to be successful? It really all depends on what you're starting with and what your gear threshold is. Some people are naturally minimalists (even with archery) while others like to gather as much stuff as possible. The archery gear list below strikes a good balance between these two to cater to most people.
Bow Case
It doesn't really matter if you're hunting or target shooting, protecting your bow is critical. And when you're traveling to an indoor range regularly (e.g., in and out of the vehicle, to and from the building, etc.), you want to make sure it stays safe by using a quality target archery bow case. If you don't already have one, consider this the first and most important item on your indoor target archery gear list. The Talon 44 bow case is a great option for your target archery needs. It accommodates bows up to 44 inches (cam to cam) and is lightweight despite its structured and protective shell. It has separate pockets for arrows, different size stabilizers, garments, and archery accessories. It also fits within the Altitude TCS and Jetstream™ if you decide to add another layer of protection one day.

Target Archery Quiver
While a well-made and durable quiver is essential for competitions or while hunting, you don't always necessarily need one while practicing indoors. But if you want to continue your competition form, then you should probably keep a field quiver on your belt. The Nerve Field Quiver is the right mix between a heavier duty competition quiver and having nothing at all. It is slim in profile so it doesn't detract from your form. But it still has a few key features, including a carbon point plate and 3-stage carbon tube arrow divider. With a few zippered accessory pouches and D-rings, you can keep several miscellaneous items on you at all times. It also comes in several different color combinations and right or left options to suit your preferences.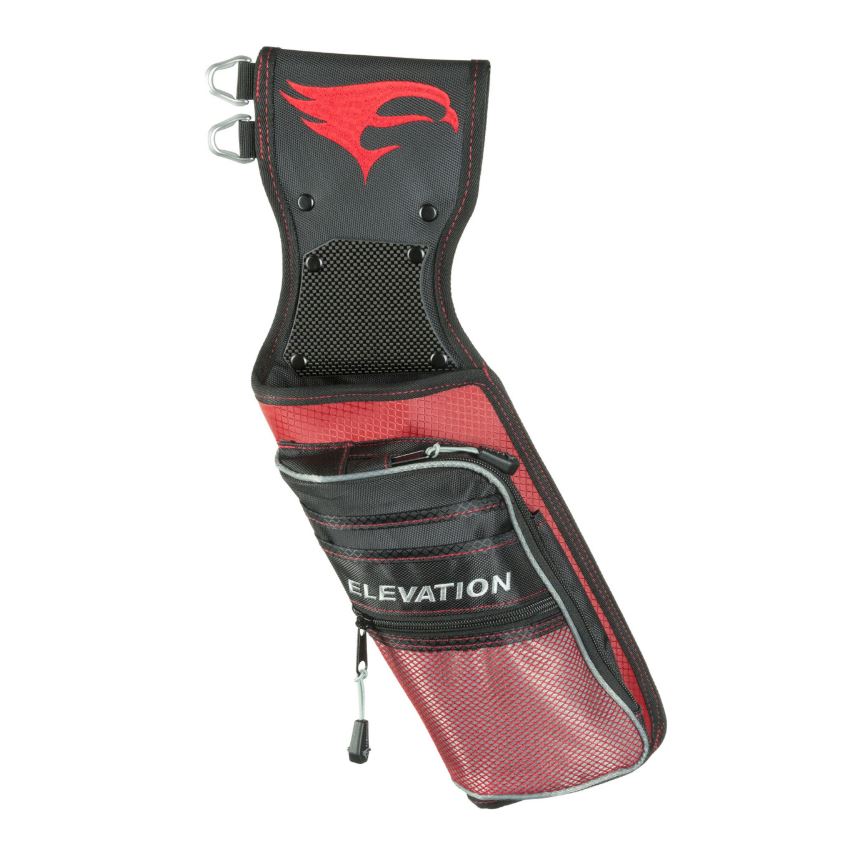 Utility Belt
Of course, if you use a quiver, you will need a belt to hold it up too. While you could theoretically get by with an ordinary belt, that's a pain to deal with. Instead, try adding the Pro Shooter's Belt to your collection. It is 2 inches wide and has a heavy duty clip on it to support your fully loaded quiver and any other accessories you prefer to keep with you. It is also easily adjustable to fit most body types (from 28 to 46 inches).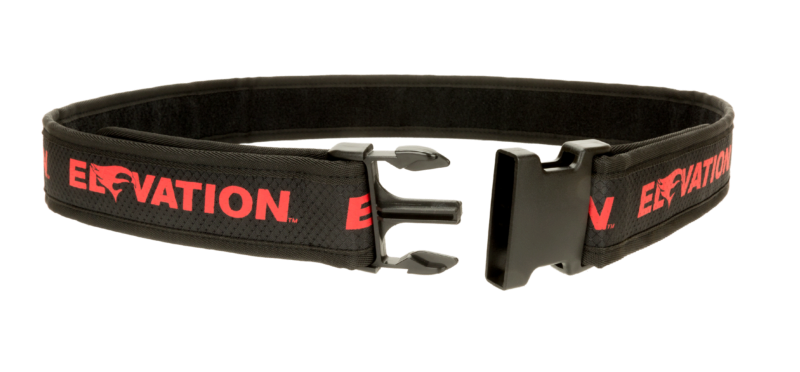 Utility or Release Pouch
If you're the kind of person who always needs another pocket, this is a good item to include on your indoor target archery gear list. Whether you prefer to store your release between rounds in the soft lining of the Pro Pouch or would rather just store your cell phone and keys in it, the drawstring closure will keep them secure. Mostly, it's just nice to keep items so accessible.

Shooting Stool
We get it – your indoor target archery gear is adding up fast and you're not sure how you will cart everything around between each trip. The Nest™ Shooter Stool is the perfect solution to the portability issue. It contains a stool frame (rated for 300 pounds) with a comfortable and breathable seat flap. More importantly, it has a detachable backpack that can hold all kinds of gear (with numerous different pockets) and it is compatible with a hydration bladder as well. Simply load your stuff up, and you can carry the stool via the straps on the backpack. You can also easily keep a dozen arrows in the detachable quiver, and the quiver can be moved to either side of the stool based on your shooting preference. This is a super handy addition for practicing in different scenarios and positions.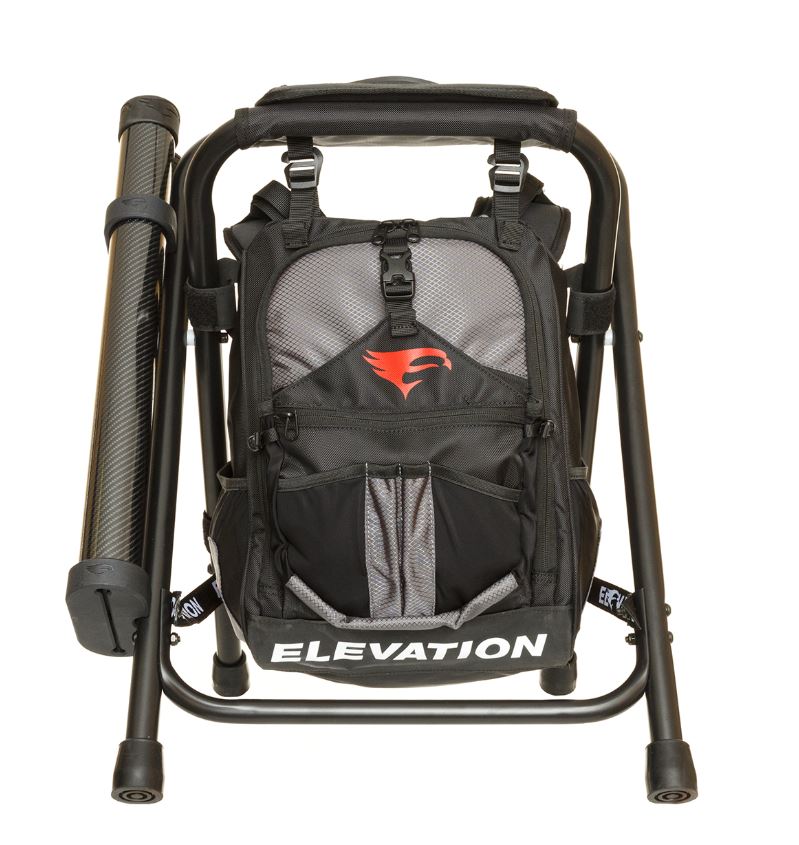 As mentioned above, if you're just starting out (specifically in indoor archery), then you may want to start slow and add only the basic target archery gear to your list to see how you like it. As you learn more about your preferences and continue your hobby, you can easily add some more of the items below.
Posted in Blog