Top 6 Must-Have Items for an Archery Shoot
by Elevation Equipped on July 2, 2021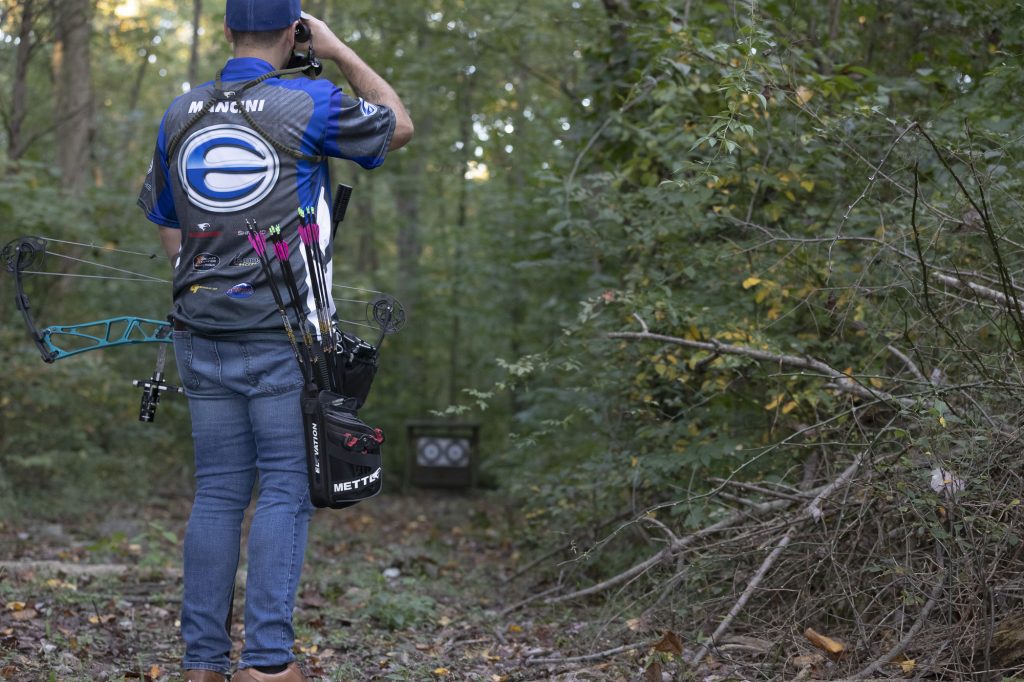 There are essentials in life. Things you can't do without.
Your lungs need air, your car needs fuel, and your house needs a roof. The idea of must-have items can vary from person to person.
The question you should ask is, what's the quality of the result when you start taking essential ingredients away?
The road to archery greatness is paved with practice. Taking your bow to the 3D course for a day of challenging your skills mentally and physically is no different.
As all great recipes contain the best essential ingredients, so should you have these items on your journey to be the most consistently accurate field archer.
Whether you're an amateur or professional archer, we've listed our top 6 must-have items for an archery shoot.
Bow Case
Your bow is no good to you broken. Most archers cringe at the thought of their bow bouncing around in the back while driving.
With options for archers on a variety of budgets, we work hard to design and build bow cases for every archer.
Do you want a hard case? We've got it. Do you want a soft case? We've got it. Looking for a larger size? We've got that, too.
Transport your bow safely and securely with one of our Elevation bow cases whether the tournament is at your local archery club, or a plane ticket away.
Hip or Field Quiver
Target and field archers are relying on their quivers more and more in competition.
What once was just a leather tube to keep a few arrows, now is a factor that may make or break your total score.
A place to keep your scorecard, arrows, and tools — field quivers have quickly become a standard and aren't going away.
The Mettle Field Quiver offers you one of the best out-of-the-box quiver setups for comfort while also giving you an edge over your competition.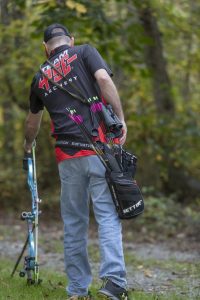 Release Pouch
Days on the course can get long. Shooters equipped to put up serious scores need to carry their gear with them while hauling minimal weight.
More and more tournament champions and first-timers are looking for a great release pouch to do just that.
You'll have the ability to carry range finders, extra pens, and even an extra release so if yours breaks, or is somewhere between you and the last target station, your day isn't over.
Shooter Stool
You might think that you don't need a Shooter Stool. However, after a day shooting a course with someone who has one, you'll be convinced that you do.
The stool is also a lightweight pack with room for tools, arrows, and water all included in your own personal front-row seat out in the woods.
No matter if it's hot or cold, sunny or shady you'll always have a place to sit for a quick rest or to work on a quick bow emergency.
Dual Bino Harness
Optics have been essential for generations. From weekend marksmen to the military, you need to know your target and where your shot is landing.
Not having your binoculars and rangefinder on the course is doing yourself a disservice.
The Dual Bino Harness is minimalistic, comfortable, and customizable with three various wearing options for you to choose from.
Designed to stay out of your way while shooting, you could easily transition to hunting season and bring it with you in the stand.
Bow Cover
We all know the weather can change on a dime.
Whether you forgot to check the forecast, or the weather person didn't quite get it right that day, a packable bow cover is something that will pay for itself after the first time you reach for it.
Tough and lightweight, the packable bow case can protect your archery investment quickly and easily without taking much space in your pack or Shooter Stool.
Recap
There's a lot of fun to be had in a day of shooting, that's why we do it.
The course can throw some curveballs your way, and that's where these essentials will get you out of almost any trouble you find yourself in.
Gear up now so you can have the most fun, and turn in your best scores this summer.
Make sure to check out our full Elevation Target line for all the Above Standard products that'll help you elevate your archery game – every shoot, every season.
For more target archery, field archery, and bowhunting-related content, be sure to check out our other blog posts at Elevation's blog here.
Finally, make sure to connect with us on Facebook, Instagram, and YouTube for new product news, releases, promotions, and product giveaways!
Posted in Blog