Top 5 Features of the Jetstream XL Travel Bow Case
by Elevation Equipped on August 5, 2021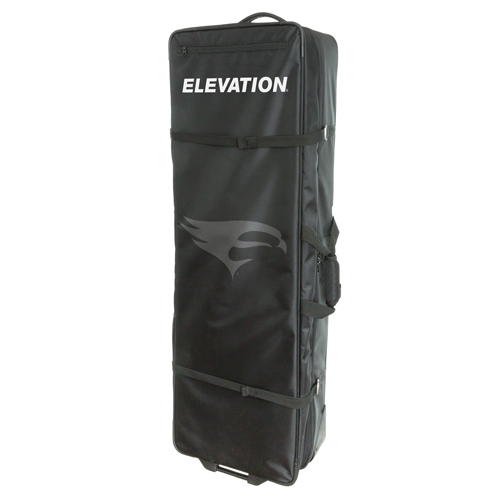 Why the Jetstream XL is the Best Travel Bow Case
With travel bow case technology today, the limit of your archery adventures has expanded to almost anywhere on the planet your imagination will go.
More and more bowhunters and target archers alike find themselves traveling to more competitive shoots and remote hunts.
What was once a feat that was revered due to the expense and logistical obstacles, traveling to faraway places to shoot and hunt has become commonplace for not just archery professionals and celebrities, but any modern archer today.
Archery is a common language and the sport continues to be strengthened year after year across the United States and the rest of the world because of our ability to travel.
Touring shoots like the Total Archery Challenge have created an event similar to an arena rock tour.
Archers can see the dates when it's coming to town and make plans with their shooting buddies to attend. They'll even plan an out-of-town trip around destination shoots like this.
Whether by plane, train, or automobile your trip is over the second you open your bow case to found out your bow was broken on the trip.
Such an important investment deserves equally important protection. For those archers looking for protection with some extra room, look no further than the Jetstream XL travel bow case.
Here are the top five reasons the Jetstream XL should be your next travel bow case.
1. Ability to fit longer bows
The Jetstream XL is the new armored vehicle for bowhunters and target archers alike. For those that need protection for their longer axel-to-axel bows, like most target archers, the Jetstream XL will accommodate bows up to 46 inches cam to cam.
2. Dual bow capacity
You'll find dual bow capacity beneficial if traveling with a friend or wanting to bring a backup bow on that trip of a lifetime. If you have one for hunting and one for the 3D course – why choose? Take them both with you to an outfitter lodge, destination shoot, or just up to the family camp.
3. Interior and Exterior Durability
Extra room for your bow automatically provides extra room for your other shooting gear and items for travel. 46"x14"x8" of interior space protected by a rugged exterior shell is designed to keep your fragile fine-tuned shooting instruments safe on any trip across the world, or across town.
4. Built with travel abuse in mind
Few things are designed for abuse like the exterior shell of the Jetstream XL.
Both the lockable zipper and heavy-duty wheels were designed with heavy use in mind from a major city flight terminal, to a remote location waiting for a float or bush plane.
A rigid steel banded frame surrounds your belongings with strategically placed skid plates for stairs and sliding into storage holds.
Also, if you're tired of the plastic buckles on your cases being broken by abusive TSA baggage handlers, that is a worry of the past with metal buckles instead of plastic on the Jetstream XL.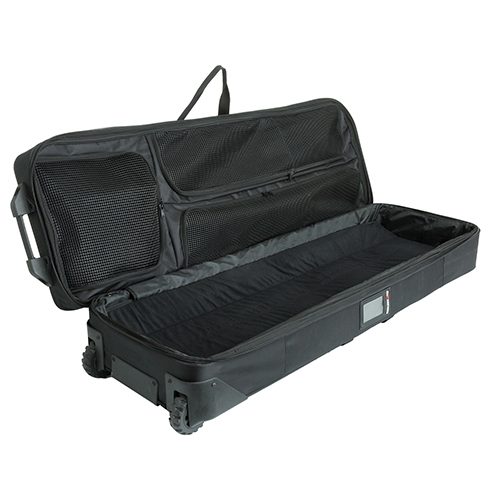 5. Customizable interior pockets
The interior offers pockets for your sight box, arrow box or tube, stabilizers, and other items for your bow. Also containing customizable compartments inside the case, you can change your setup as you need for different adventures.
Simply put, the Jetstream XL case is more room with less weight.
Recap
Archers are going further and more often than ever before.
Don't put off any trips anymore because of equipment transportation concerns.
The Jetstream XL is the Sherman tank of travel bow cases. If you're looking for a way to safely get your equipment to new shoots in new places – definitely look to the Jetstream XL travel bow case.
Make sure to check out our full Elevation Target line for all the Above Standard products that'll help you elevate your archery game – every shoot, every season.
For more target archery, field archery, 3D archery, and bowhunting-related content, be sure to check out our other blog posts at Elevation's blog here.
Finally, make sure to connect with us on Facebook, Instagram, and YouTube for new product news, releases, promotions, and product giveaways!
Posted in Blog