Top 4 Benefits of the Mettle Field Quiver
by Elevation Equipped on May 25, 2021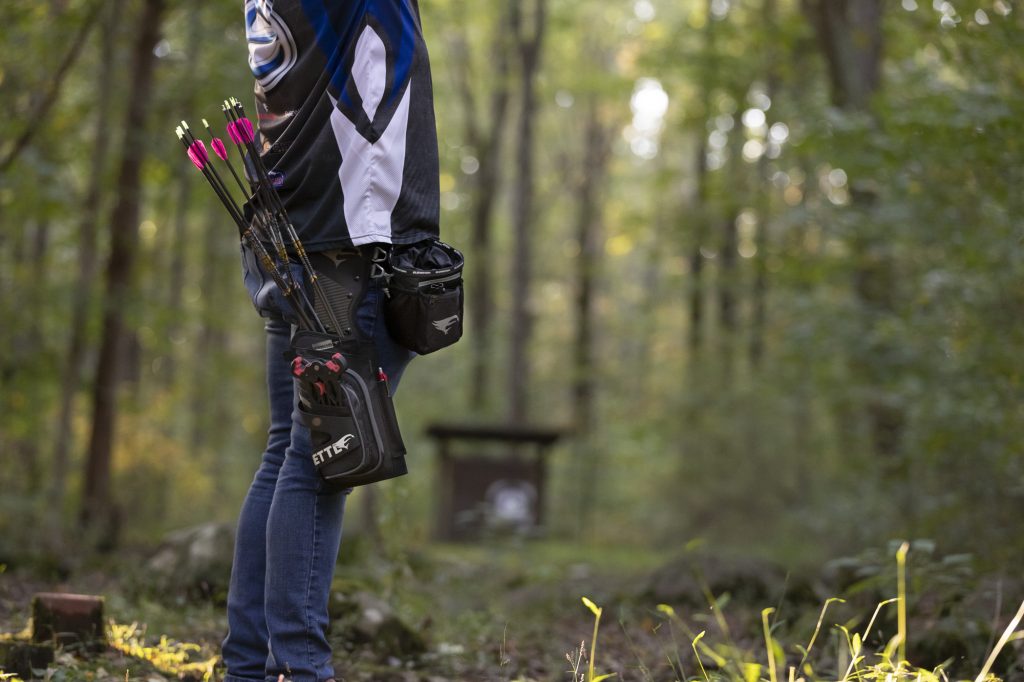 The Best Arrow Quiver for Field Archers
Being comfortable in uncomfortable situations is where most successful individuals thrive.
Archers are some of those individuals that handle uncomfortable situations the best.
Whether you're hiking in the heat or competing against other field archers — the slightest adjustment of the wind or muscle twitch can make a new champion, or dethrone the existing one.
The mental challenge can only be understood and managed by the individual archer focusing the pin on the target.
The physical challenge can be made less burdensome by having the right archery equipment.
The brand new, lightweight Mettle Field Quiver is like a personal archery assistant secured on your hip.
Having one will help you alleviate some of the mental and physical challenges you experience while shooting.
Learn more about the top 4 benefits of the Mettle Field Quiver and how it'll benefit you during long days on the 3D course.
1. Ample Storage
The Mettle Field Quiver features a large three-stage arrow bay that equips you with the ability to carry more than enough arrows no matter how long the course or the tournament is.
If some of your arrows aren't shooting like you want, or they break, use the built-in discarded arrow divider so you won't knock a defective arrow.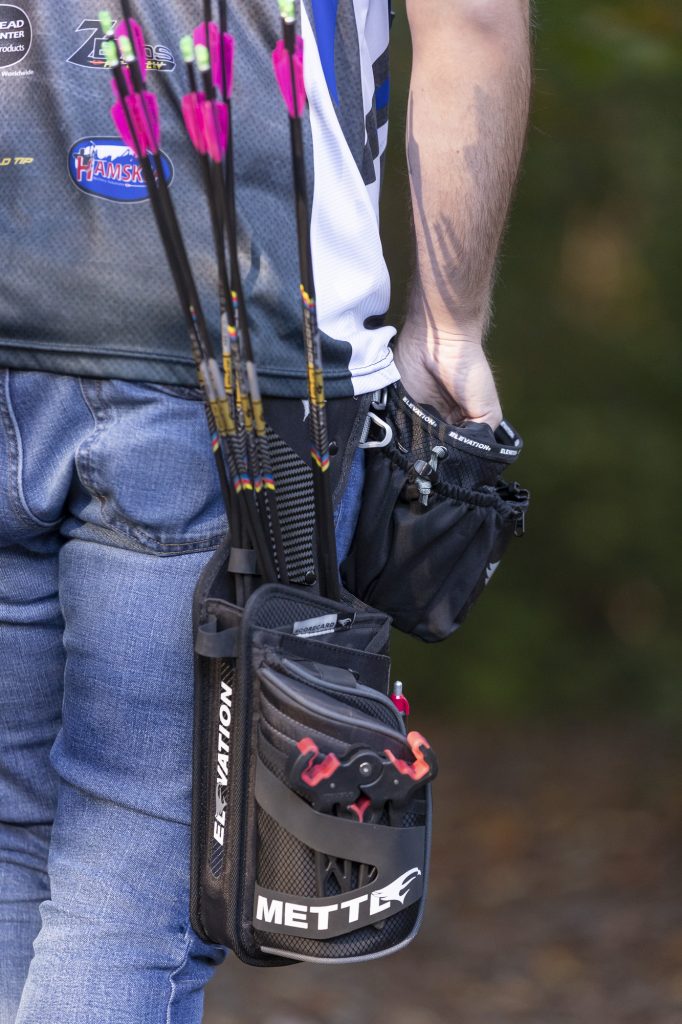 This style of field quiver keeps your arrows pointed behind you and out of your way while you're hiking or shooting.
Also, while you're out on the course, you'll be happy to have 2 large stacked zippered pockets to keep everything from extra archery equipment to bug spray, to plenty of snacks.
2. Integrated Scorecard Holder
In the past, you've had to find a spot to stuff your scorecard in your pocket, or somewhere in your quiver.
You also had to find a good place to mark your scorecard, as well as protect it in the event of bad weather on the 3D course.
Those days are now gone with the Mettle Field Quiver!
Now, with an easy-to-grab scorecard holder and scorecard sleeve, you won't find yourself looking for a worn and weathered scorecard to turn in at the end of the day.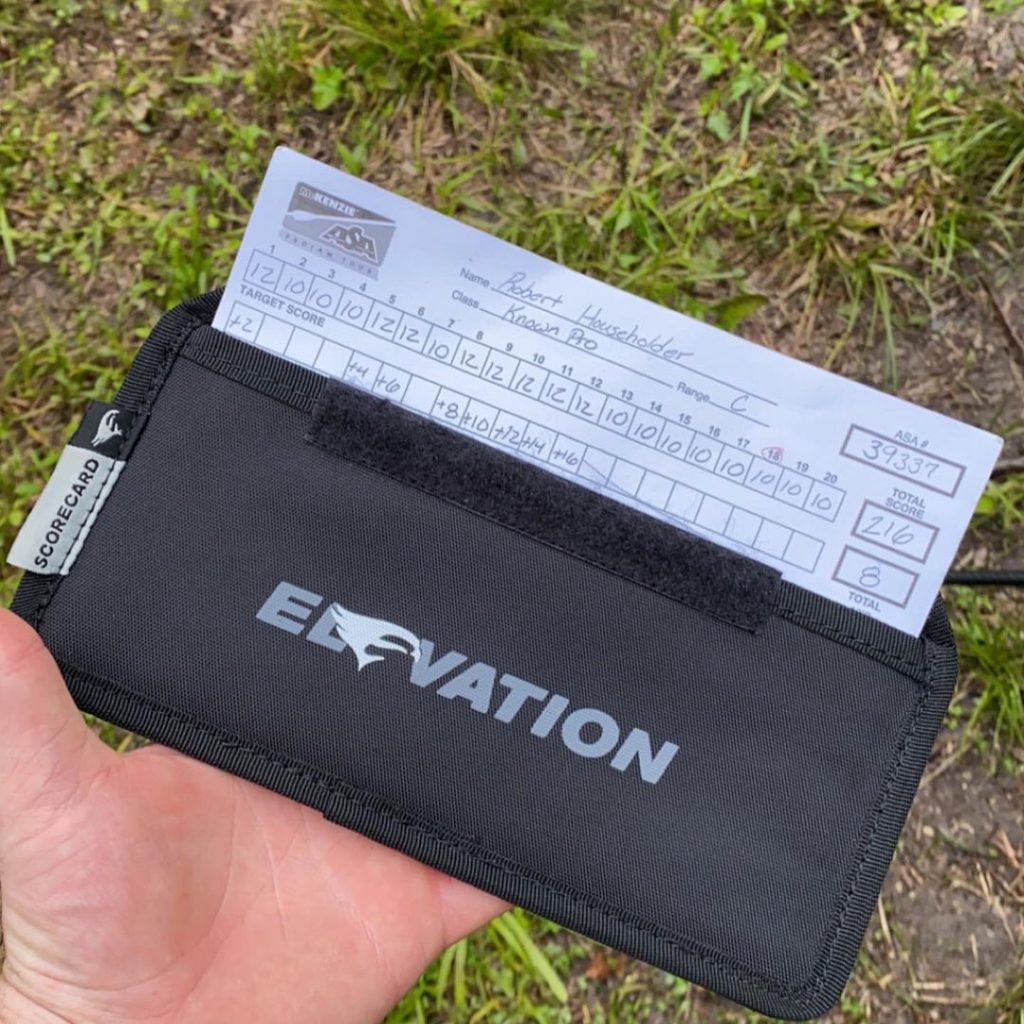 3. Lightweight and Durable
With other field quivers, you may end up sacrificing durability for weight.
Trying to fight fatigue while shooting is enough of a challenge on your own without feeling like you spent the last few hours with a bag of concrete on your hip.
Historically, less material has meant less weight and less durability.
That's not the case with the Mettle!
The quiver's woven fabric paired with the carbon fiber touches keeps the quiver both durable and lightweight for easy carrying all day long.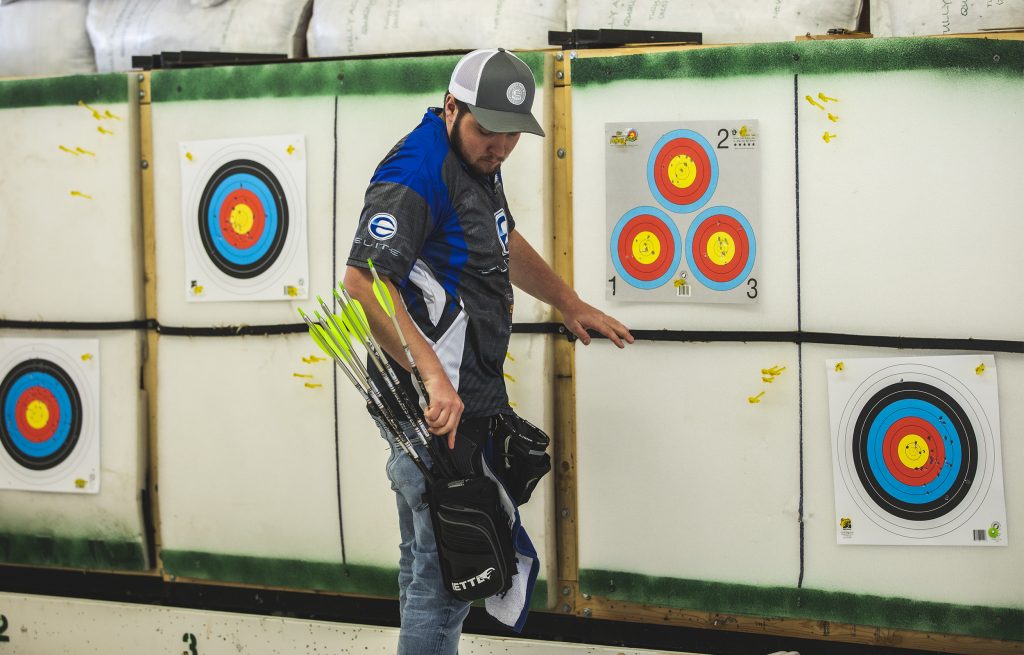 4. Customizable
Ultimately, you'll want your field archery setup to be customized to your liking.
The Mettle is ready for your personal touch sporting Hypalon accessory attachment points and two D-rings.
You can easily attach your rangefinder, shooters towel, arrow puller, or any other target archery accessories you'll need on the course.
Add in drain holes for when the weather turns, and you have a quiver designed by serious field archers for serious field archers.
At the end of the day, you want to know that the equipment you take with you will be the best and the toughest tools to help you secure the win.
You will be comfortable in uncomfortable situations, both mentally and physically.
The Mettle, for all of those reasons, is the best arrow quiver for field archers.
It's everything you could ever want in a field quiver, and much much more!
If you're interested in the many benefits of the Mettle – you can buy your very own Mettle Field Quiver here.
Make sure to check out our full Elevation Target line for all the Above Standard products that'll help you elevate your archery game – every shoot, every season.
For more target archery, field archery, and bowhunting-related content, be sure to check out our other blog posts at Elevation's blog here.
Finally, make sure to connect with us on Facebook, Instagram, and YouTube for new product news, releases, promotions, and product giveaways!
Posted in Blog