Top 3 Reasons You Need the Modular Gear System for Your Next Hunt
by Elevation Equipped on September 1, 2022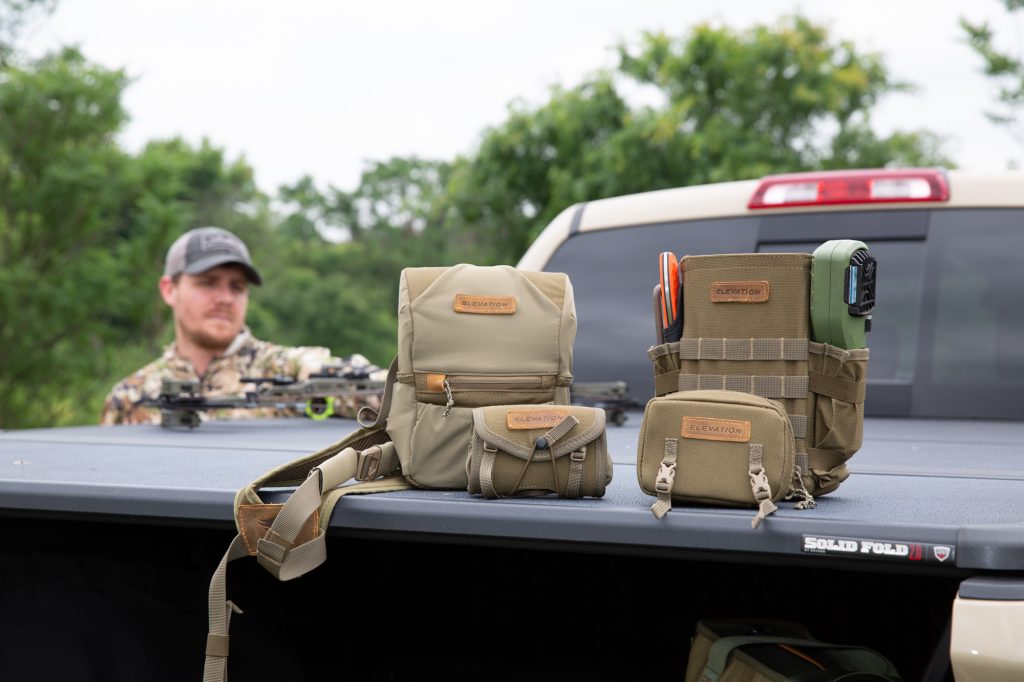 Having the critical gear you need, when you need it, is an essential aspect for finding success while hunting.
Hunts can change in seconds giving you brief moments to successfully fill your tag.
You don't want to be rummaging through an old backpack, or some hidden jacket pocket to find items like your binoculars, range finder, release, or any other essential piece of gear.
It's out of this need that the new Modular Gear System (MGS) was born.
The Elevation Modular Gear System consists of the Encompass Bino Harness, Utility Pouch, Utility Box, and Rangefinder Case.
Designed for hunters by hunters, who understand those moments when you can't afford to lose time and opportunity heading to or from the field, or during your hunt.
Here are the top 3 reasons you need the Elevation MGS for your next hunt!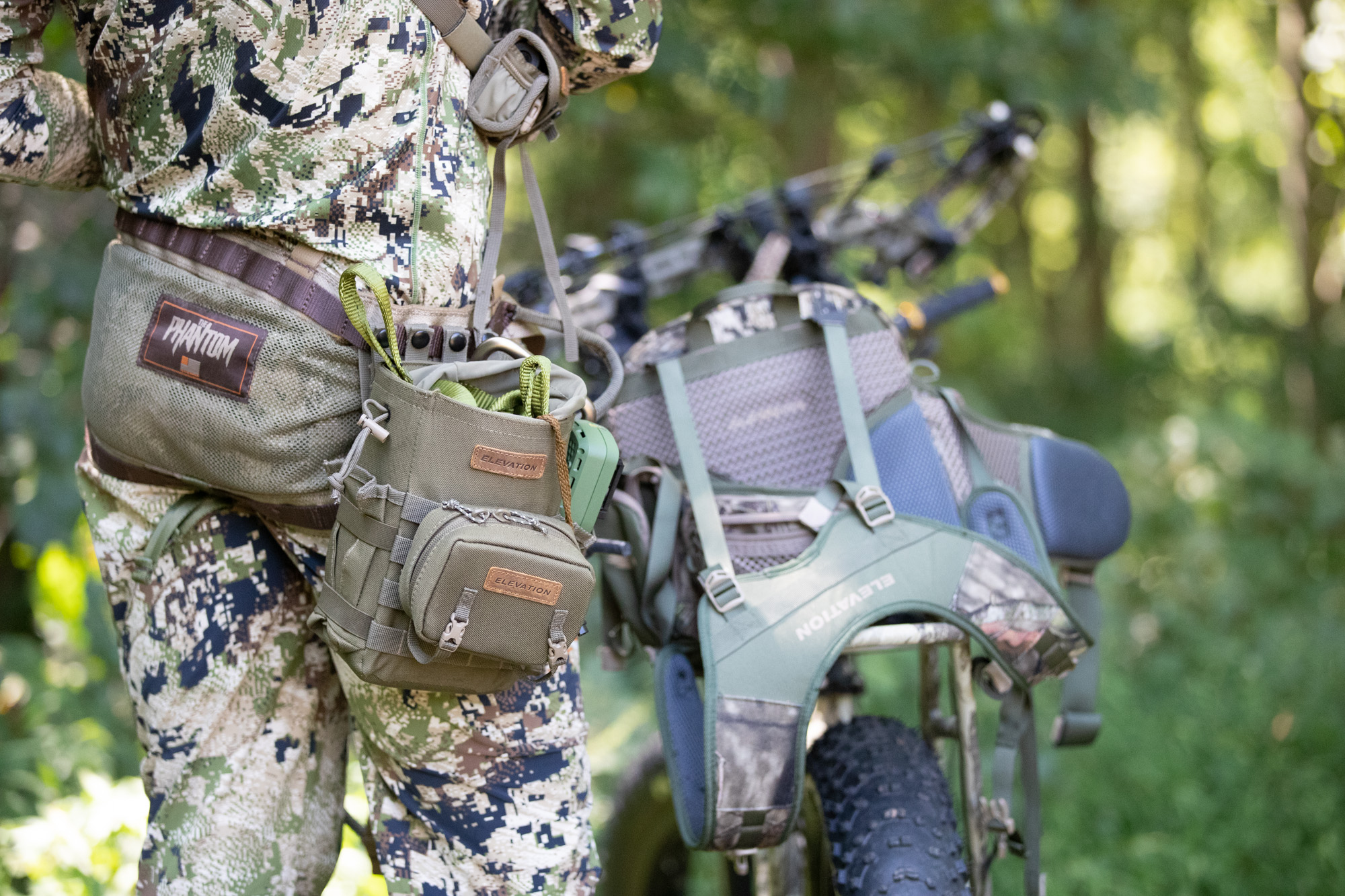 1. MOLLE System
We designed the new MGS products to be MOLLE (Modular Lightweight Load-carrying Equipment) compatible so that you can adjust for your next hunting adventure.
Long used by the US Army for service members to carry their equipment in the field, the MOLLE system also works very well for hunters.
Durable and field ready, the system utilizes a series of tough, nylon webbing belts, strategically placed offering you a wide variety of gear storage options.
Simply put, this lets you put your gear where you need it when you need it.
The Encompass Bino Harness and Utility Pouch have MOLLE webbing built into it to easily attach the Utility Box, Rangefinder Case, or any other gear you need to take with you in the field.
2. Customizable
Every hunter and every hunt are different.
We don't tell you how to carry the hunting gear you use, that should be your decision.
The new MGS products offer you the freedom to mix and match your setup to fit your personal preference.
If you want to move your rangefinder or utility pouch – easy.
If you don't want to hunt with the Encompass Bino Harness attached to your chest – no problem.
You can easily use the provided tree strap to hang your Encompass Bino Harness or MGS accessories to the tree regardless of whether you're hunting out of a tree stand or saddle.
The Modular Gear System offers you fully customizable options to configure your gear to suit your needs – to and from the field, or while in the stand, saddle, or hunting blind.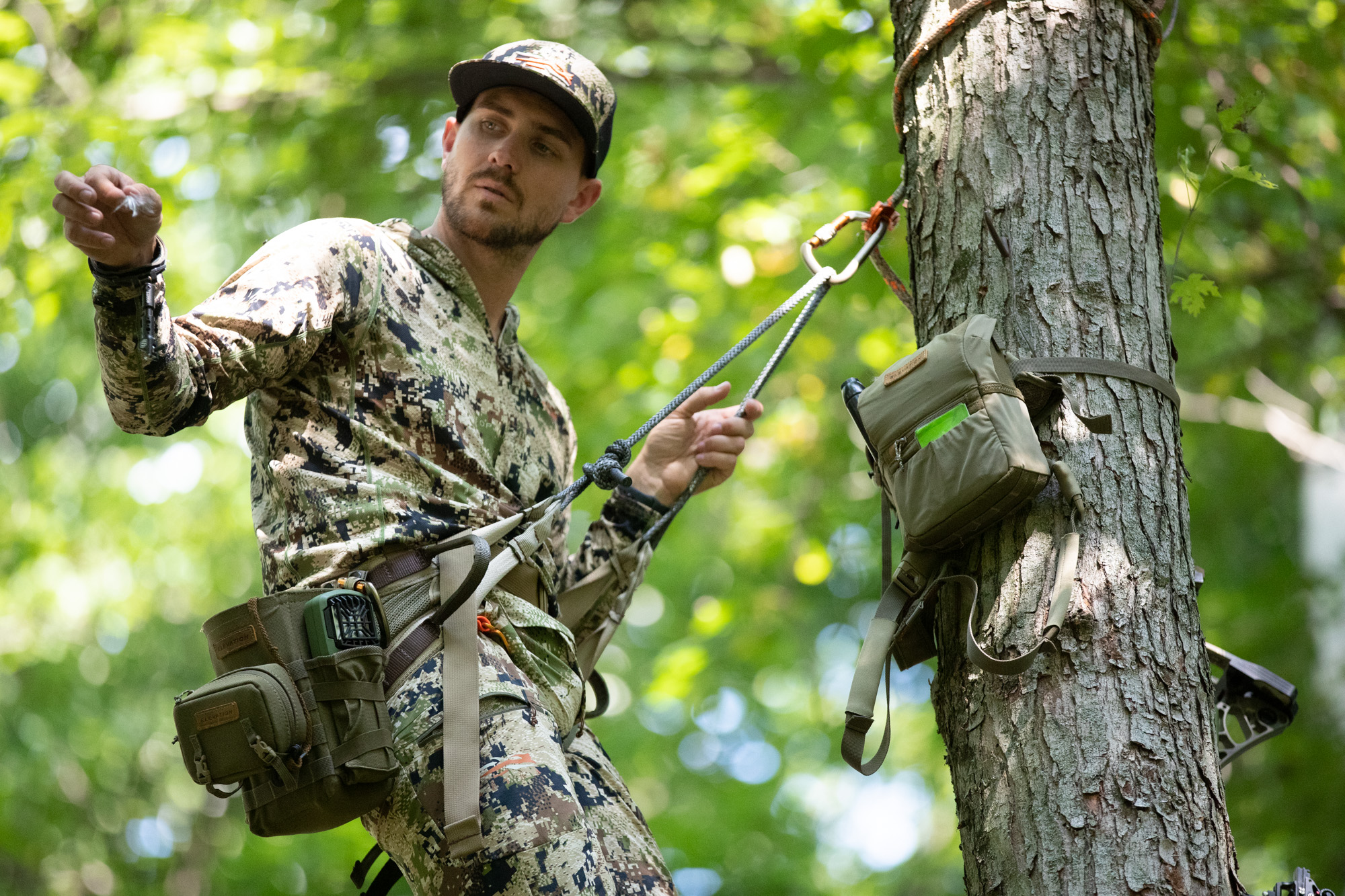 3. Versatile
As hunting pursuits change throughout the season, the MGS can't wait to change and adapt with you.
Designed to be paired with your favorite Elevation hunt pack, the MGS offers even more versatility to those in the field from cold deer stands to the warm turkey woods of spring.
These mix-and-match components now make carrying the gear you need easier and hassle-free.
The MGS will be your newest hunting buddy for anything from holding gear for hanging tree stands, checking trail cameras, holding your game calls, and especially your field dressing kit for when you fill that tag.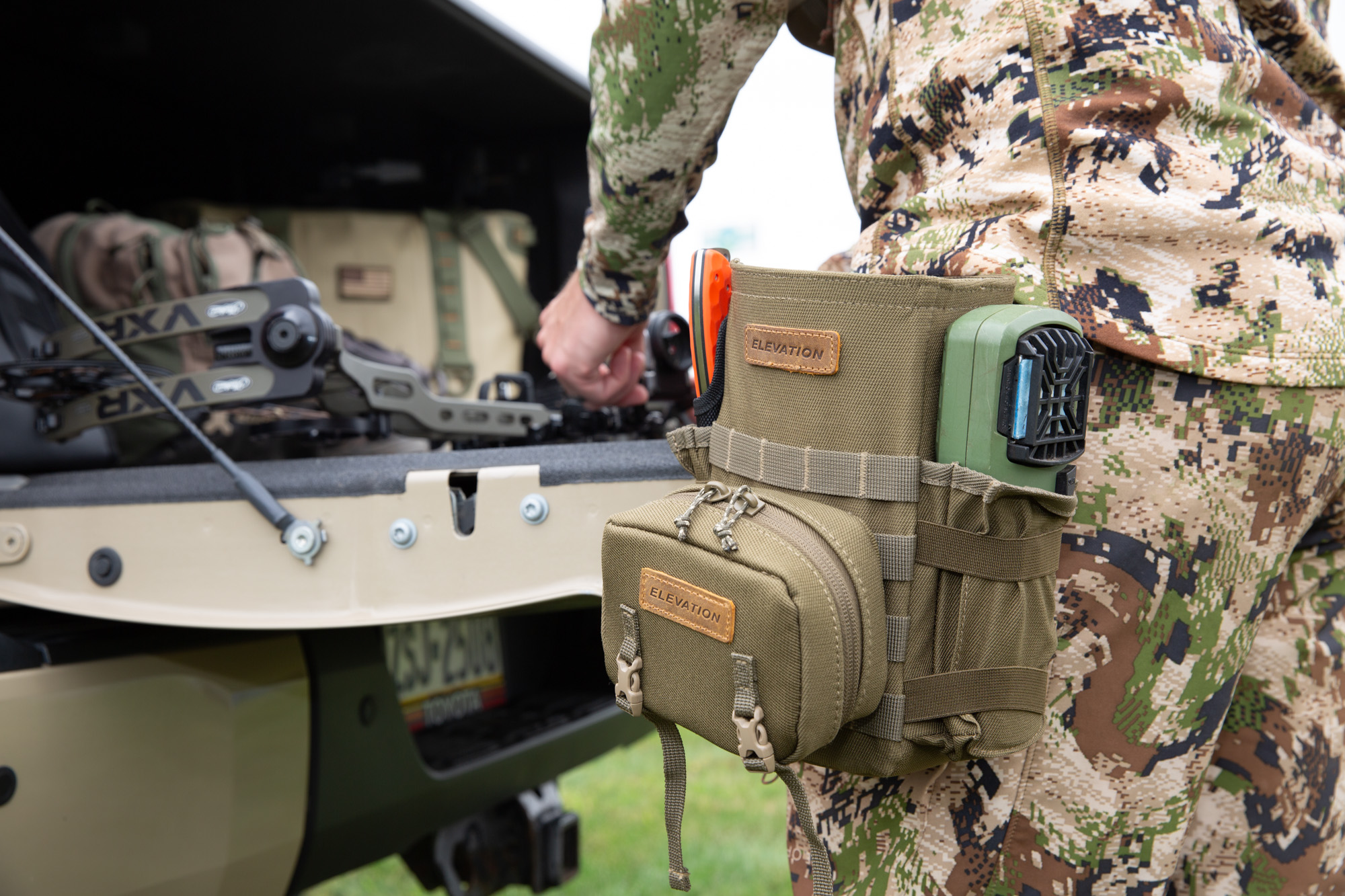 Recap
If you spend enough time in the woods, you'll soon realize how convenient it is to have your gear easily accessible at a moment's notice.
Mule deer, elk, bear, antelope, and whitetails don't wait for you to dig out your calls, rangefinder, or binos.
When you're holding a tree stand or trail camera with one hand, life is a lot easier when you can grab whatever you need freely with the other hand.
The Modular Gear System is a true extension of who you are as a hunter and you'll soon wonder how you hunted without it.
You can learn more about the Elevation Modular Gear System here.
For more target archery and bowhunting content, be sure to stop back and check out our future blog posts on our blog.
Also, make sure to connect with us on Facebook, Instagram, and YouTube for new product news, product releases, promotions, and product giveaways!
Posted in Blog