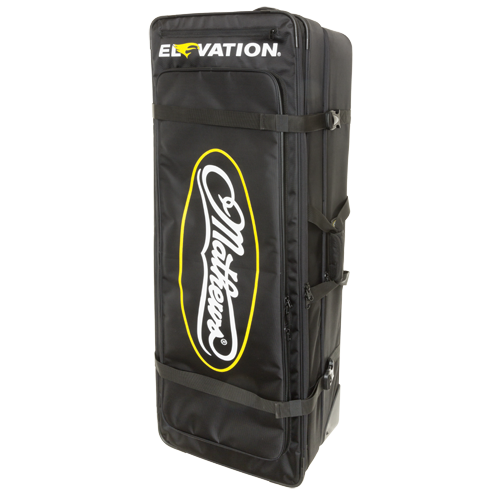 Jetstream™ Travel Case — Mathews® Edition
We've streamlined the world-traveling process with a new, sleeker travel case for those with a tendency for flight.
Much like its bigger brother, the TCS, the Jetstream features a sturdy exterior shell and is equipped for travel with locking zippers, multiple handles, strategic skid plates and smooth-rolling wheels. It's capable of housing most bows and it has pockets for all types of accessories. Additional attention is paid to your wardrobe with water-resistant garment compartments and a breathable laundry pocket. Get packed and make your way to check-in.
Available Colors
---

Out of stock
Product Details
Multiple Lift Points
Heavy-Duty Lockable Zippers
Heavy-Duty Wheels
Bow Tie-Down Locations
Dual Bow Capacity
Field Mat Included
Rigid Steel-Banded Frame
Accessory Pockets
Customizable Compartments
Expandable Garment Storage
Breathable Laundry Pocket
Integrated Luggage ID
Skid Plates
45″ x 14″ Interior